Patient Better's Contributor Cover Page acts as the front page of your health manager and its task is to unify, qualify, and document each at-home caregiver. This template helps patients, family-members, and informal caregivers to band together and delegate tasks as a team, establish care delivery expectations, and communicate the hierarchy of at-home caregiving responsibilities. This worksheet categorizes each at-home participant into two groups (primary and secondary caregivers) and then documents them as a contributor on the care team. Utilize the Contributor Cover Page for your reference as well as provide a snapshot to healthcare professionals in need of the patient's entire at-home care team.
PURPOSE
The purpose of this worksheet is to help families establish at-home caregiving teams more quickly and easily. The Patient Better Contributor Cover Page is the first qualifier to designate participants and alleviates the confusion of organizing caregiving teams under stress.
TIPS FOR USE
The clearinghouse is responsible for overseeing and updating the Contributor Cover Page.

Utilize the Contributor Cover Page to "unearth" additional contributors that are not regular participants (i.e., If there is a scheduling conflict or in need of back-up support).

Be sure to include the date on each Contributor Cover Page and revised as often as needed.
The Patient Perspective Self-Identification Tool also known as the "SIPP Tool" serves as the patient's financial blueprint for condition management. Patients utilize this resource to provide better direction in choosing the best treatment plan and to meet financial goals. The SIPP Tool is designed to communicate your economic position with your diagnosing office. The SIPP Tool aids in the self-identification and financial philosophies for you and your doctor to create a realistic, obtainable, plan of treatment.
PURPOSE
The purpose of this worksheet is to provide preliminary financial guidance for you and your contributors to align your financial standing and your ability to pay for care. The SIPP Tool is used to communicate your analyses (of the financial match) with healthcare professionals. This template allows for quick treatment room decision-making, better money management, and ability to better coordinate your bank account with treatment costs.
Please note that if your financial management is not thoroughly planned, your chosen plan may leave you and your family at greater risk to run out of funds half-way through treatment and ultimately a) slowing down recovery and b) become more costly than expected. This worksheet is designed to avoid this from occurring.
 TIPS FOR USE
Use the SIPP tool for every health occurrence, as your finances change (and the cost of treatment) change throughout time. Base your SIPP decision on the purpose and urgency of the treatment (elective, corrective, exploratory etc.).

Use the SIPP Tool with The Treatment Plan Calculator with each diagnosed condition.

Share this tool with every diagnosing office. Even if the practice does not utilize Patient Better's program, you can still utilize this template to summarize your financial position with providers as a snapshot of your financial health without having to go into too much detail of your economic outlook.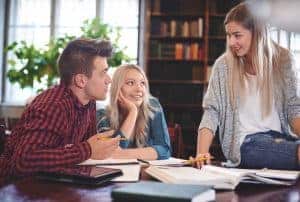 Patient Better created the Calendar so that health advocates have a reliable resource to chronologically document care. Utilize Patient Better's Calendar to stay prioritized, stay on task, keep better time-management, and increase productivity. Use this template to maintain collaborative independence for any health occurrence. The Calendar aids in schedule coordination for all contributors. This is a month-long time-management overview outlines and forecasts tasks and events that can align the most complex schedules.
The Calendar is the at-home care team's scheduling tool to collaborate with other caregivers and provide a benchmark of long and short-term goals. The Clearinghouse is responsible for collaborating and distributing copies to contributors as well as efficiently oversee and collaborate schedules.
PURPOSE
Not all calendars are designed for healthcare. The Patient Better Calendar's purpose is to help maintain a chronological road map of the health occurrence. The Calendar unites the entire healthcare team and is available to re-create as many times as you need.
Please note that if you notice a discrepancy in your master calendar, no worries, this calendar is designed for you to download and revise as many times as you need to meet the other's new schedule demands.
TIPS FOR USE
Designate one person (clearinghouse or primary caregiver) to maintain and communicate schedule updates to other contributors.

Create one "master" calendar monthly and then copy and distribute as needed (can be completed in-person or virtually via email)

Revise as needed.

Assign one day (monthly, bimonthly, or weekly) for schedule collection and calendar disbursement depending on size of at-home care team and/or reduce scheduling conflicts and short-term forecast commitment issues.
FEATURES:
The Emergency Room Form provides helpful information to healthcare professionals that normally would take some time to uncover. The Emergency Room Form is also known as a Health Care Proxy Form because it acts as your agent in case you are unable to communicate. Take this worksheet with you wherever you go as it serves healthcare professionals as an accurate directive to your demands (and communicator). For various reasons, people with pre-existing health conditions are three times more likely to wind up in the emergency room.
PURPOSE:
Heaven forbid that you would be in an emergency that would leave you unable to communicate. The Patient Better Emergency Room Form is an in-depth detailer to have on your person at all times. Make this template available to any health professional that you may encounter to secure important information from the unknown.
TIPS FOR USE:
Always keep form with you, as it is common knowledge that people are 3 times more likely that you end up in the emergency when health is impaired
Complete the Emergency Room form in its entirety
Recreate annually or after a visit to the ER
FATURES:
This worksheet is designed for you to find the right home service provider- the first time around. This mutual resume is interactive and is a reliable guide to match your needs to the home health care services' offering. Tutorial found in Section 2 Article 2 Titled: "Home Health and Home Care Services".
PURPOSE:
One of the greatest challenges is finding a Home Health or Home Care center that matches your unique needs. If you are lucky enough, you will have a trusted home health facility in your community or have a referral from your doctor's office. Without these conveniences, people are more at-risk to not finding the right facility (and this could happen for various reasons). Write your specifications for each company on the back of the worksheet. By doing this you will better analyze and communicate your necessities and expectations to either the home health and/or home care center, and find the right representative or professional to come to your home- the first time.
TIPS FOR USE
Print this out for every company, representative, or professional
 Include the company's representatives into The Calendar and The Treatment Plan Calculator if that is your demands and share the Patient Better Program as needed
Use this worksheet as a self-examination to identify desired tasks to match the right representative to the skill requirement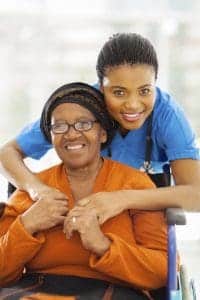 FEATURES:
Not all Medications are alike. The in-depth tutorial is found in Section 2 Article 3 (video series and user guide) Titled: "Prescription Medications" that explains how vital your account of actual use is. Statistics show that the prescriber can only assume that you have picked up medication and were compliant. Use The Medication List Form, not as a duplicate from of the pharmacy, but as proof that you have followed the doctor's direction. This form to track actual usage and incorporate all medications and supplements and as a one-source documenter. If there is not a pharmacy- put the place where you got the supplement such as "GNC" or "Amazon.com". So far, this is the best communicator we have on the market to show providers your compliance and commitment to following the treatment plan.
PURPOSE:
"According to the Center for Disease Control and Prevention (CDC), only 50% of prescribed medication is filled [and of that] only 30% of that medication is taken properly." However, the prescriber has [no other choice] but to assume that you took the medication properly [unless otherwise specified]. This worksheet is designed to track actual usage. If you feel uncomfortable in any way with the treatment plan as the doctor ordered; by all means, this worksheet is your tool to bring up your concerns (try a different regime or discuss possible alternatives).
TIPS FOR USE:
Document the manufacturer and lot number tracking (for recall purposes) and save the packaging in Self-Health Manager pocket labeled "MEDS"
Assign each pharmacy number on the "peach colored box" (left side of form) even if you only have one pharmacy- so that people can quickly identify your over the counter medication in instances when you obtain all therapies in one retail location such as Walgreen's or Walmart
Once completed, document that you have finished the medication; if left blank, it is understood that you are 1. Still taking the medication 2. Not compliant (so you need a reason why you did not take it as prescribed)
FEATURES:
With all the Durable Medical Equipment companies out there, locating the right one is more important than ever. Find a qualified company to get exactly what the doctor prescribed quickly. Tutorial found in Section 2 Article 4 Titled: "Durable Medical Equipment (DME)".
PURPOSE:
Financial approvals vary, and DME is on the front-line of confusion. Since social medicine has emerged, durable medical equipment approval has become scarce. Furthermore, manufacturer representatives may live far away from the immediate scope of your healthcare. Utilize this form to help you gage the time and cost of the ever changing DME approval confusion and create a better relationship with those involved in your equipment.
TIPS FOR USE:
Equipment can be an extremely useful tool to use throughout therapy, (if used correctly) make sure that you have the instructions handy in the Self-Health Manager's pocket labeled "DME"
Place all the durable medical equipment's documentation and the representative's information in the pocket behind the tab labeled "DME" in the Self-Health Manager
Be sure to visit article 2.4 Durable Medical Equipment in your Patient Better User Guide prior to getting an approved and then later denied claim reversed
FEATURES:
Used to record identification numbers and all surgical service provider's information and affiliations. Used as a forever-record to track manufacture's recalls and safety alert throughout time.
PURPOSE:
There are many reasons to have surgery. Some operations can relieve or prevent pain. Others can reduce a symptom of a problem or improve body function. Some surgeries are performed to find a problem. Nevertheless, all surgeries should be well documented. You can consider this Surgical Form as your tracking tool to record a day in your life that you would have otherwise forgotten.
TIPS FOR USE:
Form belongs in the pocket behind the tab labeled "SURG"
Include implants, device numbers and Identification Cards
Document all surgeries, including inpatient, outpatient, or elective
FEATURES:
Show your provider that you are invested and interested in your health care. Document your research and bring your findings back to your provider to authenticate your discovery and ensure that you will get a professionally researched answer to your query. In-depth tutorial found in Section 3 Article 7 Titled: "Research Smart".
PURPOSE:
These cards are there for your disposal and for you to capture all of your medical curiosities. Today's healthcare professional understands that their patients often conduct research on the web before an office visit. Today's clinician expects their patients to be more forthcoming and involved in their care as well as feel more comfortable to openly discuss findings. These cards are designed for you to use to organize your interests and discoveries in a uniform presentation.
TIPS FOR USE:
Look for current, unbiased information
Preform a check in websites in the "About Us" page
Use cards to document any communication channel. Books, magazines and newspapers include the page number and location if necessary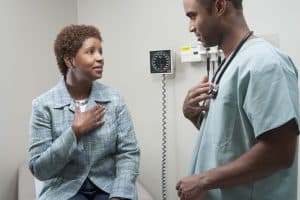 FEATURES:
Recollection of chronic condition onset while in the treatment room- is simply not enough. Fill this template out before your office visit and provide a quick snapshot of the condition(s), onset, and current treatment regimen to save you and your service provider a significant amount of time. By completing this form you will pave the way for a more information-driven appointment. An in-depth tutorial found in Section 3 Article 6 Titled: "Chronic Conditions and the American Payout". This worksheet is designed for you to "pick up where you left off " meaning that if you have neglected condition and you have found the right provider to get you back to health. The backside of this worksheet is for you and your professional to start collaborating!
PURPOSE:
According to the CDC, the leading causes of death and disability as well as the leading drivers to the nation's $3.5 Trillion annual healthcare costs- are chronic conditions. Six out of ten adults have a chronic condition and 4 out of 10 have 2 chronic conditions or more. This worksheet frees up the valuable treatment room time recalling your condition(s) and allows for a quick assessment and advance in a more in-depth evaluation. This is a mid-level worksheet is designed for chronic conditions that have been previously diagnosed.
TIPS FOR USE:
Fill out the form to the best of your ability
Copy the information if you need to update the worksheet and share it will every professional
Don't throw this Chronic Condition From away after use, instead, put it in your Specialty pocket behind label "SPC"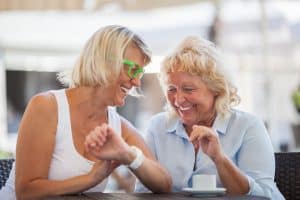 FEATURES:
This worksheet is the core centerpiece of the Patient Better program. Used for recording all concerns and occurrences in-between office visits. Use this worksheet to capture pertinent information regarding specific issues and incidences. Provide this form to applicable providers in the most widely used format of note taking by professionals. Fill out a SOAP Note for each provider visit. This in-depth tutorial for creation is found in Section 5 Article 1 Titled: "Writing, Organizing, and Keeping Notes and Records".
PURPOSE:
The purpose of The SOAP Note is to better the productivity in your office visit. The goal of this strategic worksheet is to document your concerns to reduce additional visits and unnecessary phone calls.
TIPS FOR USE:
To better prepare and be more productive in the treatment room
Use for strategic treatment planning
Use as an outline and overview of occurrences
Create a SOAP Note for each provider, (i.e. Woman's wellness, post-surgical checkups) and create a follow-up SOAP Note as a continuum for each appointment
FEATURES:
This worksheet calculates plans and helps you weigh out the most financially feasible treatment plan. Used in conjunct with the Calendar and SIPP Tool. This is a worksheet used to roughly project Contributor's participation, allows for a heightened patient experience, and analyze direct and indirect the overall expenditures. The in-depth tutorial found in Section 5 Article 2 Titled: "Treatment Planning".
PURPOSE:
This high-level worksheet forecasts participation of who can deliver at-home care within a projected time. The Treatment Plan Calculator is a companion to the Contributor Cover Page, the Calendar, and the SIPP Tool, this worksheet provides invaluable insight to upcoming expenses, overall treatment costs, and ability to evaluate who would be the best contributor to assign to any given task.
TIPS FOR USE:
Identify schedule conflicts with The Calendar
Treatment Plan Calculator should be revisited every 6 weeks to 3 months
Jot down at least 3 Pros and 3 Cons of each treatment possibility