Caregiver Appreciation Event: Celebrating Unsung Heroes at Kendra Scott
Join us for a heartfelt Caregiver Appreciation Event, where we acknowledge the dedication of those who give their all to care for others. Held at Kendra Scott and online, find the perfect expression of gratitude for your caregiver. This isn't just shopping; it's an opportunity to say 'thank you' in a way that truly resonates.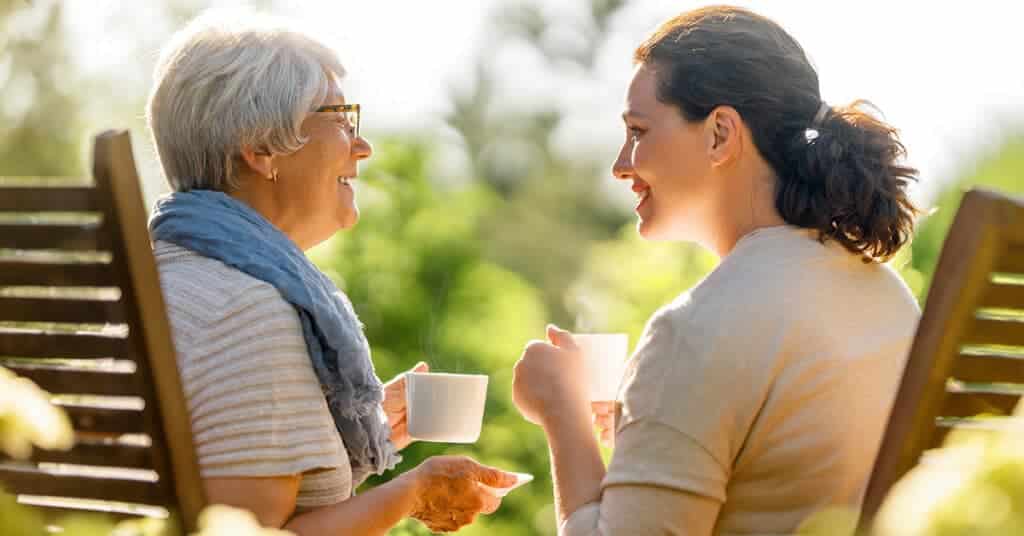 As the golden hues of autumn herald the arrival of November, we also embrace National Caregiving Month – a time to honor those who dedicate their lives to providing care for others. This year, in the spirit of gratitude and recognition, Patient Better is excited to announce a special Caregiver Appreciation Event in collaboration with Kendra Scott.
Picture this: Last year, during a routine visit to a local home care agency, I met Emily, a hospice nurse whose gentle smile and attentive eyes spoke volumes of her dedication. Emily shared with me how her days often extended beyond the clock, filled with tasks that, while small to the world, meant everything to those she cared for. Yet, in the rush of daily life, her tireless efforts often remained unseen, unacknowledged.
This encounter with Emily left a lasting impression. It illuminated a profound truth about caregivers like her – the unsung heroes in our midst, whose acts of kindness and commitment often go unnoticed. It's for individuals like Emily that our Caregiver Appreciation Event, hosted at the elegant Kendra Scott store, takes on a special meaning. It's more than an event; it's a celebration of the unseen and a recognition of the invaluable.
Join us as we gather not just to shop for exquisite jewelry but to shine a light on the remarkable contributions of caregivers in our community. Stay tuned for more details about this heartwarming event that promises to be as meaningful as it is memorable.
Addressing Lack of Recognition for Caregivers
In our fast-paced world, the profound contributions of caregivers often go unnoticed. They are the pillars in the shadows, providing support, comfort, and care without expectation of applause or recognition. Yet, this silent altruism is what keeps our communities strong, especially in challenging times.
Consider the story of a man named David, who stepped in to care for his ailing neighbor when no one else could. Day in and day out, David was there, ensuring medications were taken, meals were prepared, and most importantly, that his neighbor wasn't alone in his struggle. David's story is a testament to the countless, often overlooked acts of kindness that define true caregiving.
Our Caregiver Appreciation Event at Kendra Scott is an effort to change this narrative. It's an opportunity for us to pause, acknowledge, and celebrate the Davids of the world. This event isn't just about recognizing their efforts; it's about elevating their stories and giving them the spotlight they deserve. It's a moment for us to say, "We see you, we appreciate you, and your dedication matters."
Through this event, we aim to create a ripple effect of gratitude, inspiring more people to notice and appreciate the caregivers in their lives. Whether they are professional healthcare providers, family members, friends, or neighbors like David, each caregiver deserves our heartfelt thanks and recognition.
Tackling Lack of Awareness About Caregiver Challenges
While caregivers tirelessly devote themselves to others, their own challenges often remain hidden from the public eye. The reality of caregiving is not just about the physical tasks; it encompasses an emotional journey that can be both rewarding and incredibly taxing.
Take, for instance, Sarah, a full-time caregiver for her elderly mother. While she speaks of the joy and deep connection she shares with her mother, she also opens up about the isolation and stress that come with her role. Sarah's experience sheds light on the less talked about aspects of caregiving – the emotional toll, the financial strain, and the need for support and understanding from the broader community.
Our event at Kendra Scott isn't just a celebration; it's also a platform for education and awareness. We want to bring stories like Sarah's to the forefront, fostering a deeper understanding of what it truly means to be a caregiver. By sharing these experiences, we hope to build a more supportive and empathetic community that recognizes not only the sacrifices but also the needs of caregivers.
Through conversations, shared experiences, and a showcase of appreciation, this event serves as a call to action. It's an invitation for the community to learn more, to engage, and to become active participants in supporting those who care for others. This gathering is a step toward bridging the gap between the silent challenges of caregiving and the public awareness that can lead to meaningful support and change.
Subscribe to the Patient Better newsletter for expert tips and tools to empower your healthcare journey.
Event Details and Attractions
Mark your calendars for a special two-day Caregiver Appreciation Event, both online and at Kendra Scott's flagship store in the bustling Houston Heights neighborhood. This event isn't just an in-store experience; it's a nationwide celebration of caregivers.
Dates: 
In-person Experience: November 25, 2023, from 1:00 pm to 3:00 pm.
714 Yale St. #1D Houston, TX 77007
Online Shopping: All Day November 25 & 26, 2023 
This event is crafted to be much more than a simple gathering; it's an experience that celebrates the spirit of caregiving:
Vibrant Surroundings

: The Houston Heights store is nestled amidst a lively area brimming with charming shops and delightful restaurants. We encourage you to make a day of it – explore the neighborhood, enjoy the local cuisine, and immerse yourself in the vibrant community spirit.

Special Displays and Online Selection

: Whether you're joining us in person or online, you'll find a curated selection of Kendra Scott's elegant jewelry. These pieces are not just accessories; they're symbols of gratitude and recognition for the caregivers in our lives.

Interactive Learning and Sharing Sessions

: Participate in engaging sessions focusing on caregiving, with opportunities for storytelling and sharing experiences. These sessions will be available for attendees at the store and featured online, ensuring everyone can join in the conversation.

Exclusive Offers

: For these two days, special you will have the opportunity to give through the Patient Better link. In turn, Kendra Scott will give an extremely generous 20% of the proceeds to help others in need of help to support caregivers.
This Caregiver Appreciation Event is more than just a shopping experience; it's a community-wide celebration and acknowledgment of the invaluable service caregivers provide. Whether you're near or far, your participation will help highlight the importance of caregiver support and appreciation.
How We Revolutionize Caregiving
Patient Better is a groundbreaking, all-in-one solution that empowers individuals to become recognized health advocates. With our comprehensive Health Advocacy Program, we provide aspiring advocates with the knowledge, skills, and resources needed to navigate the complexities of the healthcare system effectively. This unique program covers a wide range of topics, from understanding medical concepts, processes, and financial intricacies, to learning effective communication skills, patient advocacy techniques, and the importance of holistic wellness. Participants will emerge with a comprehensive skill set that enables them to navigate the healthcare landscape with confidence and positively impact their lives.
By enrolling in the Patient Better Health Advocacy Program, participants gain access to expert-led training sessions, interactive workshops, and real-world case studies. The curriculum is thoughtfully designed to equip advocates with practical tools to support patients and their families during challenging medical situations. As advocates, they learn to bridge the communication gap between healthcare providers and patients, ensuring that medical decisions are well-informed and aligned with the patient's best interests.
Consider purchasing the Patient Better Health Advocacy Program if:
You or your family are facing challenges in communicating, coordinating, or collaborating on your healthcare efficiently and effectively.

You or your family have received a medical diagnosis and seek to minimize errors, oversights, and uninformed decisions.

You or your family are looking for a cost-effective solution to navigate and understand your health journey.
With the Patient Better Health Advocacy Program, you'll gain the support and expertise needed to navigate the complexities of the healthcare system, empowering you to make informed decisions and improve your overall healthcare experience.
Use code THANKS20 for 20% off at Kendra Scott's Caregiver Event with Patient Better, Nov 25-26. Honor caregivers with special gifts. Join us for a heartfelt Caregiver Appreciation Event, where we acknowledge the dedication of those who give their all to care for others. Held at Kendra Scott and online, find the perfect expression of gratitude for your caregiver. This isn't just shopping; it's an opportunity to say 'thank you' in a way that truly resonates.
Read More »