Patient Education & Healthcare Learning Center
FIRST CENTER OPENING SOON KATY, TEXAS USA
The Health Professional's Instrument for Health Management Education
Patient Better is a health management company that supplies the education to help consumers become more successful in today's medical landscape. Patient Better is a first-of-its-kind durable medical equipment company that offers products and services that pertain to a health illiteracy intervention program. We equip health consumers with the knowledge and skills needed to be successful in today's post-pandemic and digitally-based medical landscape. Patient Better's health management program is a resource for all to learn how to manage the complexities of healthcare that surround point-of-care treatment. Patient Better works best for people (and their family/informal caregivers) with common to complex, mild to advanced, psychological and physical conditions. We work along side health professionals and supply their patients and care teams the educational support necessary to effectively improve lives, reduce costs, and advance medicine.
Patient Better researched, created, and tailored itself to educate persons in need to learn how to manage their healthcare. Patient Better created proficiency measurements to help those who sustain common to complex, mild to advanced, physical and/or psychological diagnosed medical conditions to transfer and communicate care.
Identifying issues and understanding our market
Only 50% of caseloads have (reliable) internet access.
Health illiteracy directly affects (at least) 80 million Americans.
Health illiteracy indirectly affects every recipient, care deliverer, and the entire health system.
Those who are not health literate are least likely to be proactive in care.
Health literacy affects everything in healthcare including health use, status, costs, and outcomes.
Our educational services are tailored to meet people (who are at different health literacy levels) to improve health outcomes. Patient Better's curriculum is comprised of meaningful concepts, intelligent tutorials, and purposeful tools to create insightful management capabilities to patients, families, and other informal caregivers to learn how to better participate in, contribute to, and supervise in [at-home] care. Patient Better's health literacy program is a medical necessity when the patient lacks essential patient knowledge and training to conduct basic functionalities and meet essential requirements of today's medical systems' demands.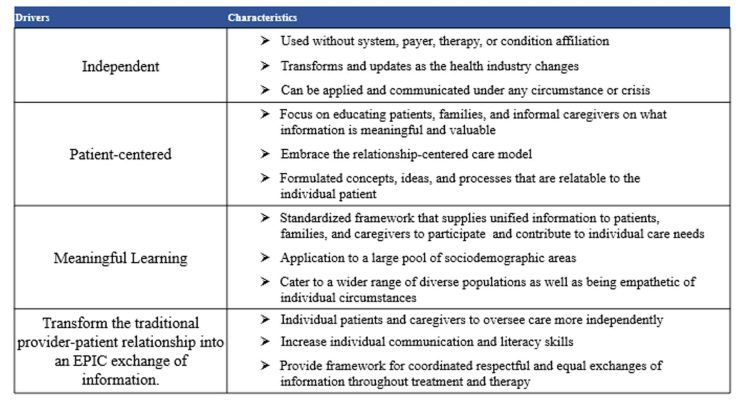 Join us for a heartfelt Caregiver Appreciation Event, where we acknowledge the dedication of those who give their all to care for others. Held at Kendra Scott and online, find the perfect expression of gratitude for your caregiver. This isn't just shopping; it's an opportunity to say 'thank you' in a way that truly resonates.
Read More »