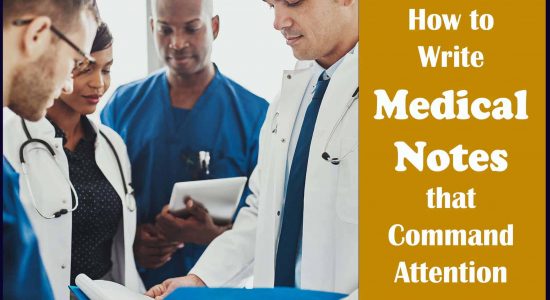 Research shows that one of the biggest challenges for patients and their caregivers are to retrieve medical notes using the practice's online portal. Sure, many facilities claim that their patient's access to records are easy to obtain… But is it really? Other influences such as internet connectivity struggles, complex portal login instructions, and lack of record organizational skills consequentially limits people's ability to obtain, interpret (deciphering which document is the "right" record), and distribute notes accordingly- and upon request.
Leaves me to question…
"Is it worth the trouble for people to get their records from other professionals, and if so, would patients receive the same quality of care if the provider did not have these documents?"
The answer: "Most likely, yes." However, there is more work that needs to be done in order for this conclusion to recognizably more consistent.
So, in this article, I'm going to share with you. 1) What you can do to have better access to your health documents. 2) How being able to interpret medical notes will catapult you in becoming an influencer on your care team. 3) How governing and taking more control of your record will help you to communicate and receive quality care more easily.
After reading this article, you will expect to identify and interpret standard medical notes, have a full understanding as to how medical notes are organized, and how you can write medical notes that will command attention from your caregiving team.
This article connects the dots and brings your new health advocacy skills to life. This article is the outcome of previous articles written on medical jargon, terminology, and abbreviations. And if you haven't done so already, please click the links to get the history of this article and follow along more easily.
What you need to know about the two types of notes…
Standard Medical Notes: If the writer is a licensed professional, (i.e., physicians, physicians' assistants, nurses, therapists, and radiologists) medical notes are considered as "standard". Standard notes are written in a professional environment with specific documentation guidelines as well as already established tools to electronically store documents easily. Standard notes can also be held up in a court of law. Standard medical notes may be updated by the author (only) through a formally documented addendum at the end of the record.
Non-standard Medical (or Health) Notes: If the author does not have a professional license, then the notes are considered "non-standard".  Non-standard notes can be written in first person or by another in 3rd person. Non-standard notes are written by people without previous/formal training and goes unpaid for their service. These notes are usually hand-written and are more susceptible to error and oversight. Non-standard notes may also require further verbal explanation. These notes can be updated on any area, by anyone, and does not require an established place of storage. (Please see Patient Better's Self-Health Manager if in need of a storage place for your medical documents)
Both types of notes are great real-time communicators that can be used as tools to improve the patient's health and safety and will increase the chance for people to obtain higher quality outcomes:
A reliable record documenting the health event, treatment, and recovery.
A communicator of the entire patient point-of-care services (at home or professional setting).
An event monitor of patients' developments over the course of time (short or long term).
Reliable recollection tool for documenting onset, therapy, and compliance.
Historical background recording (to help improve health status and well-being).
Informational read for research and breakthrough purposes.
About – Definition of Medical Notes
Medical notes are systematic entries of patients' medical history. Standard and non-standard notes play an essential role in any treatment and ensure no past complication comes in the way.
What Does a Medical Note Contain?
This is a very valid question. When a person with no medical background interprets medical notes, they should first know what to expect in one. Medical notes are drafted to tell readers about diagnosis, a summary of chief complaint(s), treatment, progress, and plan of therapy.
Medical notes cover seven key points. These points are the foundation for the patient's entire medical record. These characteristics include:
A title (of the event, diagnosis, or treatment).
The information about (History when/where/how) the medical event took place.
The date when the document was written and when the event took place (no more than a 24 hr. gap).
The patient's full name and date of birth
The patient's illness area
Summary of event(s)
The writer's name and contact information
Non-standard notes may include:
Standard notes will also include:
The practitioner's signature or stamp.
May be electronically recorded
Types of Medical Notes
There are different types of medical notes, each highlighting different aspects. It is essential to know about each for a better analysis. Medical notes usually follow the SOAP note protocol, which stands for subjective objective assessment and plan. (Please see Article 5.1 Written Notes or consider purchasing a Patient Better Program).
| | | |
| --- | --- | --- |
| Therapy notes |   | Lab results |
| Simple notes |   | Discharge reports |
| Consultation notes |   | Diagnostic reports |
| Second-opinion notes |   | Exam summaries and Follow-up notes |
| Phone notes |   | Treatment Plans |
| Hospital notes |   | Outcome evaluations |
Let's take a look at the most common medical notes…
1. The Summary Note
It is a summary that a medical professional writes after a one-on-one encounter with the patient. In this document, a patient's medical facts are stated. Furthermore, the summary note also mentions a patient's current well-being, health history, and future expected condition. However, it usually doesn't include a diagnosis.
This type of note is used to give a heads up to other practitioners before they can start their treatment. In addition, doctors can share this report with the patient's family to provide better care to the patient. These notes contain medications, remedies, and a baseline to review and analyze the patient.
2. The Progress Note
One can deduce that this note will be about a patient's progress just by name. It contains the current clinical status of the patient. Along with that, it also includes the achievements during treatment or hospitalization.
The progress note is a sign of hope as patients are more relieved when they see their progress towards recovery. This relieves stress and mental pressure. As the disease or illness progresses, there are different stages and ways of countering it. With the progress note, one can know what a patient needs at a particular stage according to the circumstances.
3. The Condition Management Note
This note includes a structured treatment plan and a road map to improve a patient's current condition. This note is mainly prepared for a long-term condition that requires constant monitoring like diabetes, asthma, or blood pressure. With the help of condition management notes, outcomes are improved, and a further progression of the illness is prevented.
The condition management note also helps when it comes to self-care. A person can look up to the note and get medication according to their current condition. On top of that, this type of note gives a person the flexibility to share their medical status with other health professionals to provide them with a better idea of their health. Lastly, a person can manage their health while sitting in any part of the world as regular prescriptions aren't required.
4. Pre-Surgical Notes
These notes are prepared before any major surgery, as evident by the name. Here, there is an assessment of your current health, medical history, complications, and home circumstances. This note also tells if something needs to be sorted out before the big day or if any special care is required after the surgery.
The pre-surgical note is essential to prevent any complications during or after the surgery. Through this report, a surgeon can plan the whole operation much better. They could know which type of equipment they can use or what type of procedure would be safe for the patient. Lastly, patients can prepare a list of questions for themselves, keeping the report in mind. In this way, they would be satisfied with the procedure or resolve any confusion beforehand.
Things To Consider While Interpreting Medical Notes
Standard medical notes are prepared by professionals that meet stringent guidelines that only experts can adhere to. However, you can write non-standard notes prior to the visit to ensure that you are fully equipped and ready to make the most of your next appointment. By filling out a note prior to your visit, you will greatly improve your communication with professionals and save precious face-to-face treatment room time for more important things, like getting back to health.
Learn more
Click here for more information about how to identify, interpret, read, and create medical notes.
To view or download the Health Note template, please click here.
Please visit Patient Better's website to learn how to become more self-reliant in care.
About Patient Better
Patient Better is a 501(c)(3) nonprofit organization developed to help offset some of the new challenges facing patients and their family-member caregivers in navigating throughout the healthcare industry. Our mission is to provide affordable health management knowledge and equip people with unique, lifelong skills to independently manage care efficiently and effectively.
If you want to learn more about how you can become an expert health advocate (for in-person and virtual medical appointments) visit patientbetter.com.
Video coming soon!
To get notified when it comes out please subscribe to our newsletter
Login or signup to your free account
This article uncovers the myths and truths about telemedicine that will bring out your best health advocacy skills possible.
Read More »