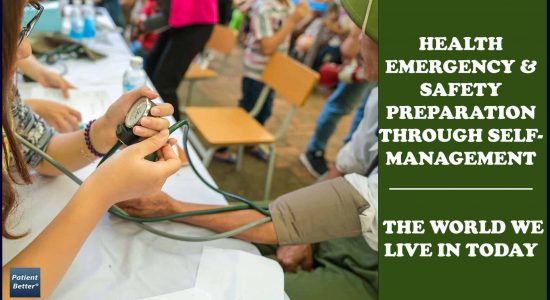 Picture it. You're in the treatment room, and the doctor comes in with some information that will change the entire trajectory of your life. In the blink of an eye, and before you even realize what happened, the unthinkable diagnosis erases the hopeful thought that "It'll never happen to me." Right then, you must immediately come to terms with your condition. To think, just an hour ago, you were proud to have made it to your appointment on time.
A lump in the pit of your stomach emerges as you prepare for the unknown. Your last appointment was before the pandemic, and you haven't thought much about your health since. From what you can ascertain, those things you have learned about health care in the past mean nothing now.
Today, people with medical conditions must think about much more than just making medical appointments on time. Those days are long gone. We must be more aware of our surroundings, and the real concern is how we protect against such a devastating diagnosis in our day-to-day lives. Moving, job changes, health staff shortages, and other life-altering complexities may also arise. Furthermore, some circumstances, such as natural disasters, crises, and health emergencies, may not be completely unavoidable. Patients, their families, and health professionals must always brace for such turbulent times and conclude that a public health emergency preparedness program is imperative for optimal protection. However, through proper guidance and preparation, you will be capable of handling whatever event may have otherwise resulted in your condition completely spiraling out of control.
This article will explain what you can do to successfully self-manage your care. After reading this article, you will have a clear understanding of how to prepare your health and safeguard your medical information, and you will learn some health management techniques to protect against oversights or errors due to a lack of information.
Identify Today's Self-Management Needs
Health experts are looking for a product that will address the principle issues that only self-management can solve.
Something that will help patients be more self-reliant and ensure safety and efficacy when primary physicians are unavailable.
Something that will allow clinicians to access patients' medical records on demand.
Something that will teach patients how to navigate the health system more effectively and efficiently.
Something that will bridge the clinical data gap and still be HIPAA-compliant while supplying other clinicians better access to medical records on demand.
Something that will better protect people's health information during an emergency.
Define the Threats of Your Health Information
The following three types of public health preparedness topics/events impact how people oversee their care:
Natural disasters – A sudden and catastrophic event that results in serious damage and death, such as floods, storms, fires, and other natural disasters.
(Public) Health crisis – An adverse health event/outbreak that affects living beings in one or more geographic areas. Public health events can affect humans at the global, regional, or community levels either directly (i.e., experiencing symptoms) or indirectly (i.e., a change in behavior).
Individual health emergencies – Personal medical events that place the body into a state of crisis for various reasons, whether acutely, over time, or inherited, including trauma, injury, and neglect.
Learn Health Management Principles
People who are unfamiliar with and unknowledgeable about the health industry must tackle their medical conditions as they come. Today, it is even more important for one to learn how to self-manage care. Patient Better provides knowledge and direction as to what you can do to protect your health in any situation in these public health preparedness capabilities.
Enhance Participation in Treatment – Have fewer complications, lessen emergency room visits, prepare for an information-driven medical appointment, and reduce unforeseen costs.
Maximize Medical Utilization

– Prepare for medical appointments, reduce unnecessary phone calls and office visits, and effectively take advantage of offered services, treatments, and resources.

Improve Risk Management

– Have a realistic calculation of services needed for proper treatment and recovery to make more informed health care choices and decisions.

Effectively Manage Care Records

– Become an efficient liaison in the transfer of information from one doctor's office to the next.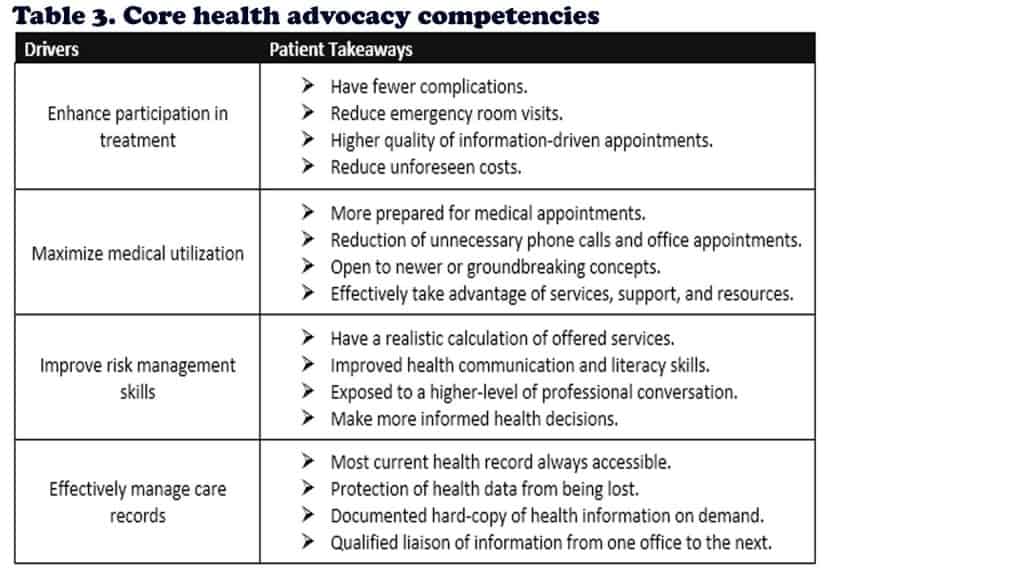 TIP: Offset potential threats apply these four foundation principles of health management you are also becoming more self-reliant in care.
Ironclad Health Management Preparedness to Ensure Safety and Efficacy
Considering that only half of American homes have full internet connectivity available, it is important for patients to have "hard-copies" of their medical records. Patients must keep an organized paper document trail so that in disaster situations, like storms or floods when the electricity is out and there is no access to professional electronic records, people will have documentation available to assist rescue volunteers. Without effective health management, people unnecessarily place themselves at greater risk of their health information being lost. In a more acute example such as a car accident that renders you incoherent, comatose, or unable to communicate without the ability to provide verbal recollection, your emergency professionals have no way of knowing your medical history, meaning that you are at greater risk of undertreatment.
Safety
Take the example of the pandemic. Recent journal articles show that the pandemic provoked a delay in diagnosis at an alarming rate. People either a) had symptoms and chose not to see a professional or b) did not maintain professional guidance throughout the pandemic, thus allowing their conditions to get worse or for additional conditions to metastasize. Studies have shown that the above habits resulted in complex diseases, such as heart disease, obesity, rheumatoid arthritis, and cancer, to increase morbidity and mortality rates, while the number of diagnoses decreased.
Efficacy
Research has also shown that patients who can self-manage their care produce documented improvements in efficacy. Thus, health management education improves one's ability to succeed or accomplish certain tasks. Knowledge in health management improves one's sense of self-efficacy and plays a major role in how one approaches goals, tasks, and challenges regarding health.
TIP: By keeping up with your medical record as needed, you are safeguarding your health that may be affected from potential oversights as well as making sure that your previous care is working for any future care.
Organize Paper and Digital Medical Records
The key component of any medical appointment is proper record management. Without proper record management, you're putting yourself at greater risk of losing vital information. Proper record management protects documents and safeguards your health from mistreatment during an emergency due to a lack of information. The rule of thumb for health professionals is to err on the side of caution, meaning that without a proper medical history or diagnosis, they cannot treat what they don't know is there.
Your Digital Records
Your virtual health assistant is a key player for you to organize and communicate synchronously and asynchronously with physicians, caregivers, and other family members about your health. Your virtual health assistant is a single informational hub that stores records, allowing other care team members to access important updates and documents in both real-time and asynchronous communication. Among the many simplified, patient-friendly benefits, you will have the ability to transfer protected information that falls under HIPAA-compliant guidelines. Also, your digital health management account improves your experience of organizing and making remote health care easier.
Your Hard Copy Records
Likewise, your Patient Better Self-Health Manager is a hard copy for in-person medical office visits that helps when online access is unavailable. Your Self-Health Manager is your storage place to help you throughout both your remote and face-to-face sessions. Turn your Self-Health Manager into a chronological guide of your health journey to help walk you through each appointment or to regroup with other at-home caregivers. Or, in cases of emergency, FEMA, Red Cross, or other organizations can get you the help you need quickly.
TIP: By organizing your medical records in a standard format you are ensuring that proper communication between professionals and at-home care teams are conducted properly.
Key Takeaways
Creating and keeping a paper record of your health is of primary importance (see Patient Better's Health Manager). If applicable, create a Google Health Account/Virtual Health Assistant that reflects your health management system.
Keep a summary and login details of your virtual assistant in your health manager.
If at risk, always bring Patient Better with you.
Digital records are a great communication tool that reflects your paper-trailed health manager. Put your virtual health assistant information in your Patient Better.
About Patient Better
Patient Better is a 501(c)(3) nonprofit organization developed to help offset some of the new challenges facing patients and their family-member caregivers in navigating throughout the healthcare industry. Our mission is to provide affordable health management knowledge and equip people with unique, lifelong skills to independently manage care efficiently and effectively.
If you want to learn more about how you can become an expert health advocate (for in-person and virtual medical appointments) visit patientbetter.com.
.
Video coming soon
To be the first to get notified when it comes out, please subscribe to our newsletter.
Login to your free Patient Better account.
More suggested reading...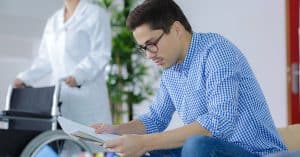 Add Your Heading Text Here Lorem ipsum dolor sit amet, consectetur adipiscing elit. Ut elit tellus, luctus nec ullamcorper mattis,
Read More »