The 7 Must-Know Rules to Become a Better Patient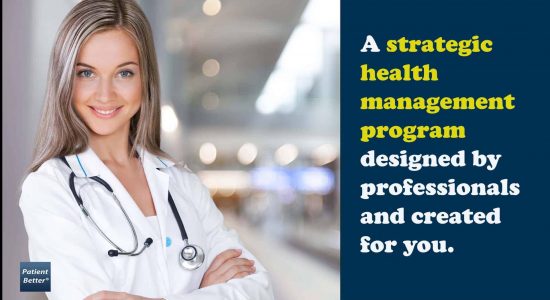 Have you ever gotten a "bad patient" report from your physician (that seemingly came out of nowhere)? Do you blow-off learning health management because it's just too tiresome to learn? What if I were to tell you that learning to self-manage care is easy and that it's nothing that what you'd expect?
Before we begin, I would like to distinguish the difference between self-managing care and self-care and to clarify that these terms do not a concrete definition, and they often overlap and update their interpretation throughout time. These terms do not have the same application today as they did 20 years ago and (although similar) they don't conclude the same context before the pandemic. Furthermore, authorities in this area each have various meanings of self-managing care and self-care, and we also have our unique definitions as well.
This article discusses the eight simple rules of a strategic health management program that will sharpen your health advocacy skills and effectively position yourself to become a better patient. If you take these instructions to heart, you will see dramatic results in sharpening your health advocacy skills. By applying Patient Better's strategic health management program, you will be able to recognize the administration duties that co-exist with self-managing care and your professional condition treatment.
After reading, you will be more informed in strategic health management, what instruction is needed to succeed in health advocacy, and how to become more self-reliant in self-managing care.
Patient Better is a strategic health management program is tailored to bring out the patient's perspective. Patient Better helps patients and caregivers by acting as a facilitator for a higher-level of communication and organizes information that will always be accessible to care teams.
Prepare for and properly participate in your appointment
No matter if you're going to a physical location or being treated via telemedicine, bring the medical practice's required documents along with your Patient Better organizer, template(s), and journal and arrive 15 minutes early.
Get a K.L.U.E.
Know what your options are if you hold off on a recommended procedure or surgery or decide not to have it.
Learn why the clinician is ordering the product or service and if there are any risks associated with it.
Understand why the test is being ordered.
Evaluate your dedication to improving your outcomes.
Don't let the rush of information get you overwhelmed. Here's the trick to  making sure you interpreted what the provider said correctly: repeat what you heard back to the clinician and confirm that you got it right. Always take notes or bring someone along with you to take notes so you can remember later.
Don't walk away with unanswered questions
Let's say that you're creating a treatment plan; don't leave the office with unanswered questions or wait to figure them out when you get home. This will put you at greater risk of failing to stick to a plan. Make sure to write down any questions in your medical journal as you get them prior to your medical appointment.
Know your record
Today, keeping a health record on paper prevents obstacles related to internet access, waiting for uploads, or relying on someone else to update your healthcare.
Electronic medical records are becoming common. Some are available through the doctor's official website portal. Document whatever you can and keep track with your Patient Better organizing system.
Do your homework
Do your research on care and costs and choose the care that's best for you. You can download as many treatment plan calculators as you want. Fortunately, along with the Patient Better program, there are more tools than ever available to help you accomplish  a favorable healthcare experience.  If you have been diagnosed with a condition, local hospital events, foundations, and support groups are good ways to connect with others in your position; healthcare professionals encourage it.
Be ready to openly discuss your health
It's not easy to talk about bad health habits. Smoking, alcohol intake, and sexually transmitted   diseases   are   tough    subjects to discuss. You can rest assured that your doctor is the best confidential partner you can have in your care. Sugarcoating bad habits and nagging symptoms won't help. Clinicians need all the information that you can give them to help create the best health plan. Do your best to not become anxious about what your clinician discusses with you. Use your preparation notes for additional questions or to raise concerns when you meet with your doctor. Also, ask your care team for any educational materials that they may have.
Be a planning partner
In the old days, patients counted on doctors to dictate goals and treatments. Those days are gone. Get involved in creating everything from treatment plans to overall health goals. Now as we come to the brink of telemedicine, it will become standard to craft a plan along with a physician and navigate through the healthcare system on your own.
Stick to your plan and follow recommendations
Having goals are important. Following through on an established plan to reach those goals is even more important. Keep all follow-up appointments, take prescribed medication as directed, and talk to your doctor if you have any side effects and need to adjust dosages. If you settle on a plan, do everything you can to meet your goals. We all have missteps, so when you have trouble meeting a goal, let someone on your care team know.
Learn about self-managing care when you're healthy
Doctors are focused on wellness and prevention in addition to treating illness. Even in the best of times, ask about ways to improve your diet, manage your stress, or start an exercise plan. Preventative maintenance does wonders for boosting your health and preventing disease. However, a lot of you are coming to Patient Better for personal medical management under a doctor's request. Although we cannot discuss medical treatment, we can help answer any questions about templates, the best way to apply lessons, and standardizing your organizer
About Patient Better
Patient Better is a 501(c)(3) nonprofit organization developed to help offset some of the new challenges facing patients and their family-member caregivers in navigating throughout the healthcare industry. Our mission is to provide affordable health management knowledge and equip people with unique, lifelong skills to independently manage care efficiently and effectively.
If you want to learn more about how you can become an expert health advocate (for in-person and virtual medical appointments) visit patientbetter.com.
Video coming soon
Interested in watching our upcoming video on the best strategic health management program in 2022? Be the first to get notified when it comes out. Subscribe to our newsletter.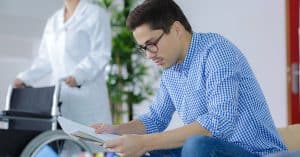 Add Your Heading Text Here Lorem ipsum dolor sit amet, consectetur adipiscing elit. Ut elit tellus, luctus nec ullamcorper mattis,
Read More »