The Contributor Cover Page: Bringing Unparalleled Relief to At-Home Care Teams!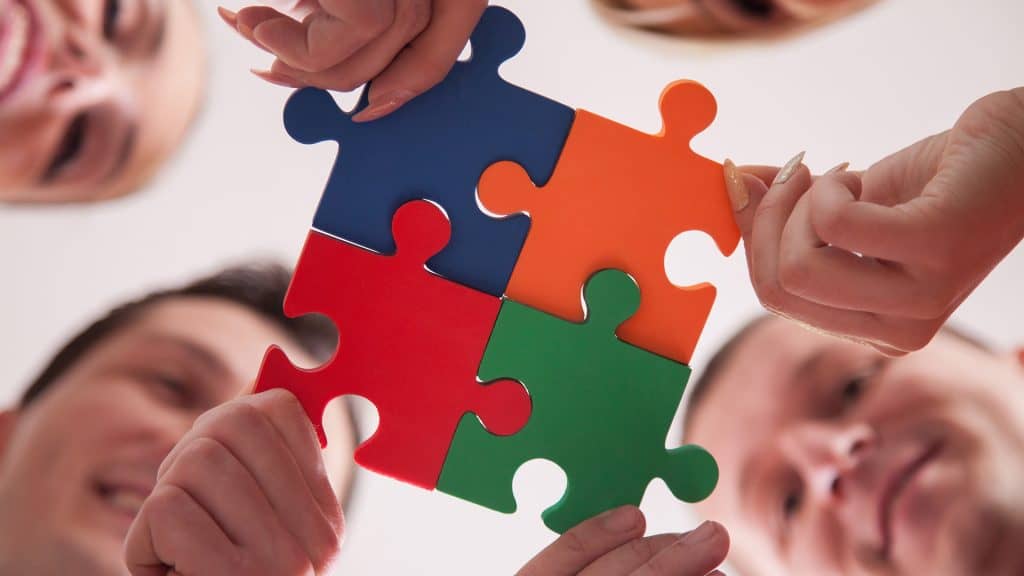 Contributor Cover Page: Navigating the maze of personal healthcare is no simple task. Picture this: Jane, a middle-aged woman, suddenly finds herself as the primary caregiver for her elderly mother, Mrs. Anderson. Diagnosed with early-stage dementia, Mrs. Anderson requires meticulous care coordination. Between numerous doctor appointments, home care schedules, and medication timings, Jane feels overwhelmed. Not to mention, Mrs. Anderson's other children and grandchildren want to help, but no one knows exactly how or where to start. The well-meaning, yet uncoordinated, efforts seem to create more confusion than clarity. If only there were a clear roadmap for them to follow.
Enter the Patient Better Health Advocacy Program. This program isn't just about teaching individuals to navigate the healthcare system; it's about simplifying the chaos, bringing structure to the unpredictable, and most importantly, empowering patients and their families. At the heart of this empowering journey is the "Contributor Cover Page" – a revolutionary tool designed to organize, unify, and qualify your at-home care team. By ensuring that everyone, from primary to secondary caregivers, knows their role and responsibility, families like Jane's can transition from reactive to proactive caregiving.
In the sections that follow, we'll dive deeper into the value of the Contributor Cover Page and see how, with tools like these, families can regain control and peace of mind in the often turbulent waters of healthcare management. And as we unfold this narrative, let's keep Jane and Mrs. Anderson in mind, witnessing firsthand the transformative impact of organized self-health advocacy.
The Role of the Contributor Cover Page in Effective Care
When Jane first stumbled upon the "Contributor Cover Page," it was like finding a compass in the wilderness of healthcare. For families embroiled in the complexities of at-home caregiving, understanding and assigning roles can be a significant hurdle. The "Contributor Cover Page" acts as that guiding compass, helping families delineate responsibilities with precision.
Defining the "Contributor Cover Page: At its core, the Contributor Cover Page is a master sheet designed to structure and specify roles within the at-home care team. It is not just a list but a well-thought-out framework that enables families to identify who is in charge of which tasks and when. This tool ensures everyone involved has a bird's-eye view of the caregiving process, minimizing overlaps and gaps in care.
The Division of the Care Team:The genius of the Contributor Cover Page lies in its simplicity. It categorizes caregivers into three pivotal roles:
Primary Caregivers:

Often the immediate family members or closest relatives, these individuals are at the forefront of caregiving. In Jane's scenario, she was the primary caregiver for Mrs. Anderson, spearheading most of the daily responsibilities and decisions.  

Secondary Caregivers:

These are individuals who play a supporting role, assisting the primary caregivers when needed. They can be extended family, close friends, or even neighbors. For Mrs. Anderson, her other children and grandchildren fit into this category, stepping in during Jane's work hours or during emergencies.

The Clearinghouse: In situations where the patient is unable to make decisions for themselves, there often arises the need for a power of attorney – a legally recognized individual appointed to make decisions on the patient's behalf. In the framework of the Patient Better program, this role is referred to as "The Clearinghouse." This individual, whether family-appointed or self-chosen, acts as the primary overseer, ensuring that the patient's needs are met and their wishes are respected. They are the central hub of communication, organization, and decision-making, ensuring seamless care delivery.
By clearly defining these roles, the Contributor Cover Page provides an easy-to-understand hierarchy, ensuring everyone knows their importance and responsibilities in the caregiving journey.
The Pivotal Point of Communication:The page isn't merely about roles; it's about communication. With the care regimen of patients becoming increasingly intricate, miscommunication can lead to serious mishaps. However, with the Contributor Cover Page, each participant is aware of their duties, schedules, and how they fit into the bigger picture. For Jane, it provided her with the platform to clearly communicate Mrs. Anderson's needs to the rest of the family and the Clearinghouse.
As we venture deeper into the transformative world of the Patient Better Health Advocacy Program, we'll see how this simple yet effective tool played a pivotal role in reshaping Jane's and Mrs. Anderson's caregiving journey. Through real-life scenarios and practical applications, the true value of the Contributor Cover Page will shine even brighter.
Key Benefits of the Contributor Cover Page
The transformative power of the Contributor Cover Page extends beyond just organization. As Jane swiftly realized with Mrs. Anderson, this tool was pivotal in enhancing the efficiency, clarity, and communication within their care circle. But what are the scientific underpinnings that validate the benefits of such an organizational tool? Let's delve into some of the key advantages, backed by reputable medical publications.
Quick and Easy Establishment of At-home Care Teams: The world of caregiving, particularly for chronic conditions, can be overwhelming. A systematic approach, as outlined in the Contributor Cover Page, can expedite the process of setting up a care team, reducing the initial stress. A study published in the Journal of the American Medical Association (JAMA) emphasized the importance of structure in at-home care, linking it to better patient outcomes.
Enhancing Care Team Productivity: Clear communication lines and delineated roles mean every member operates at their optimum capacity. According to a publication in the New England Journal of Medicine (NEJM), structured care teams play a crucial role in optimizing patient recovery and improving overall well-being.
Shared Decision-making: Shared decision-making isn't just about collaboration; it's about leveraging the collective wisdom of the care team. A study from the British Medical Journal (BMJ) highlighted the significance of shared decision-making in reducing medical errors and enhancing patient satisfaction.
Clear Hierarchy and Responsibilities: Understanding one's role in the caregiving process can mitigate potential conflicts and overlaps. A publication in the Annals of Internal Medicine emphasized that clarity in roles and responsibilities is pivotal in fostering trust and collaboration within care teams.
In Jane's journey with Mrs. Anderson, the Contributor Cover Page was more than a template; it was a beacon of clarity in the often tumultuous seas of caregiving. As we further explore the practicality and adaptability of this tool in the following sections, these research-backed insights cement the importance of such an organizational framework in modern caregiving.
Practical Applications and Adaptability of the Contributor Cover Page
When it comes to healthcare and caregiving, there is no one-size-fits-all. Every patient's needs, every family's dynamics, and every caregiving scenario is unique. This is where the beauty of the Contributor Cover Page truly shines—its adaptability to fit a myriad of situations. Let's delve deeper into its versatile applications, keeping Jane and Mrs. Anderson's journey as our reference.
Unearthing Additional Contributors: The Contributor Cover Page isn't static. As Mrs. Anderson's needs evolved, so did the contributors involved in her care. The tool allowed Jane to quickly identify and bring in additional contributors when required—be it for a sudden hospital visit, a weekend away, or when primary caregivers were indisposed.
Efficient Coordination with External Professionals: In cases where families seek the assistance of home care professionals or medical representatives, the Contributor Cover Page acts as a bridge. It was instrumental for Jane when coordinating Mrs. Anderson's care with visiting nurses or therapists. By providing them a snapshot of the family's care structure, these professionals could seamlessly integrate into Mrs. Anderson's routine.
Emergency Preparedness: With the inclusion of essential contacts like "the contributor phone number," the page doubles up as an emergency reference sheet. Whether it was a doctor's hotline or "the Clearinghouse" contact, Jane had peace of mind knowing all critical numbers were in one place.
In wrapping up this section, it's pivotal to highlight how the Contributor Cover Page isn't just a template—it's a reflection of a family's commitment to unified, efficient, and compassionate caregiving. As we have seen with Jane and Mrs. Anderson, its adaptability ensures that, no matter the scenario, families can mold it to best serve their unique caregiving narrative.
Conclusion: Your Partner in Caregiving Excellence
In the winding journey of caregiving, the road is often fraught with challenges and complexities. Families like Jane's and Mrs. Anderson's often find themselves in uncharted territories, navigating the intricate nuances of healthcare. But with tools like the Contributor Cover Page, the journey becomes a tad bit easier, structured, and compassionate.
By breaking down caregiving roles, fostering clear communication, and ensuring adaptability to fit various scenarios, the Contributor Cover Page is a testament to what structured care can achieve. However, it's only one of the many tools and resources that Patient Better's Health Advocacy Program offers.
As we close this exploration, remember this: caregiving is not just about the physical well-being of a loved one; it's about creating an environment of empathy, understanding, and unwavering support. It's about ensuring that even in the toughest of times, there's a structured approach to fall back on.
Take that next step. Delve deeper into the world of Patient Better's Health Advocacy Program. Discover tools, resources, and educational modules that can revolutionize the way you approach caregiving. Whether you are a primary caregiver, a secondary contributor, or a clearinghouse, there's knowledge waiting to transform your caregiving journey. Don't just be a caregiver; be a better, informed, and empowered advocate for your loved ones.
Your path to better caregiving starts with understanding. Dive into Patient Better's Health Advocacy Program and let it be the guiding light in your caregiving expedition.
How Patient Better Revolutionizes Healthcare with Health Advocacy
Patient Better is a groundbreaking, all-in-one solution that empowers individuals to become recognized health advocates. With our comprehensive Health Advocacy Program, we provide aspiring advocates with the knowledge, skills, and resources needed to navigate the complexities of the healthcare system effectively. This unique program covers a wide range of topics, from understanding medical concepts, processes, and financial intricacies, to learning effective communication skills, patient advocacy techniques, and the importance of holistic wellness. Participants will emerge with a comprehensive skill set that enables them to navigate the healthcare landscape with confidence and positively impact their lives.
By enrolling in the Patient Better Health Advocacy Program, participants gain access to expert-led training sessions, interactive workshops, and real-world case studies. The curriculum is thoughtfully designed to equip advocates with practical tools to support patients and their families during challenging medical situations. As advocates, they learn to bridge the communication gap between healthcare providers and patients, ensuring that medical decisions are well-informed and aligned with the patient's best interests.
Consider purchasing the Patient Better Health Advocacy Program if:
You or your family are facing challenges in communicating, coordinating, or collaborating on your healthcare efficiently and effectively.

You or your family have received a medical diagnosis and seek to minimize errors, oversights, and uninformed decisions.

You or your family are looking for a cost-effective solution to navigate and understand your health journey.
With the Patient Better Health Advocacy Program, you'll gain the support and expertise needed to navigate the complexities of the healthcare system, empowering you to make informed decisions and improve your overall healthcare experience.
Join us for a heartfelt Caregiver Appreciation Event, where we acknowledge the dedication of those who give their all to care for others. Held at Kendra Scott and online, find the perfect expression of gratitude for your caregiver. This isn't just shopping; it's an opportunity to say 'thank you' in a way that truly resonates.
Read More »
Join us for a heartfelt Caregiver Appreciation Event, where we acknowledge the dedication of those who give their all to care for others. Held at Kendra Scott and online, find the perfect expression of gratitude for your caregiver. This isn't just shopping; it's an opportunity to say 'thank you' in a way that truly resonates.
Read More »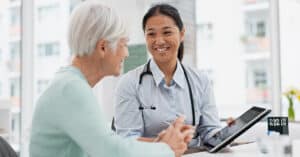 In this article, you'll discover actionable insights and practical strategies that will enhance your effectiveness as a healthcare provider, without overhauling your established routines.
Read More »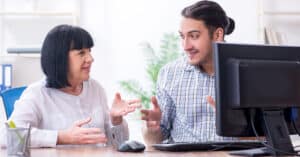 This article is your comprehensive guide to explore the various types of health advocacy programs and introduces you to Patient Better—a unique solution for those wanting to take a more independent charge of their healthcare journey.
Read More »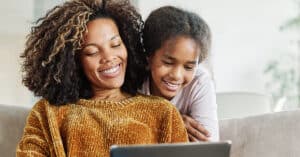 In this article, you'll uncover the often-hidden realities of medical expenses, revealing where your healthcare dollars are truly being spent. By exploring the intricate web of billing, insurance, and healthcare provider practices, this piece empowers you with the knowledge to make more informed financial decisions regarding your health. Understanding these dynamics offers the benefit of potentially saving you from unnecessary expenses and contributing to a more cost-effective healthcare experience.
Read More »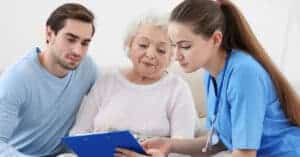 This article equips you with practical tools to navigate treatment options, make informed decisions, and become an active participant in your healthcare journey.
Read More »
In this article, discover how Dr. Wong integrates the Patient Better program into his practice to revolutionize patient empowerment, particularly for those with medical diagnoses. Through his insights and recommendations, you'll gain a deeper understanding of how physicians can help you take control of your healthcare journey using the tools provided by Patient Better. This approach not only enhances patient engagement and understanding but also fosters a more collaborative and effective physician-patient relationship.
Read More »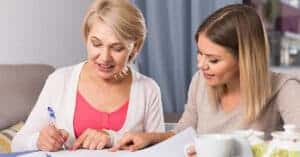 In this article, you'll be introduced to the four critical components essential for achieving clear communication in healthcare. We break down these key elements, providing practical strategies and insights to enhance interaction between patients and healthcare providers. By mastering these components, you'll be equipped to navigate the healthcare system more effectively, ensuring that your healthcare needs are understood and met efficiently.
Read More »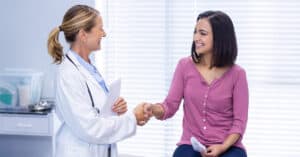 This article explores the essentials of medical terminology, serving as Part 1 of our series. It lays the groundwork by introducing you to the fundamental aspects of medical language, an essential first step for anyone looking to navigate the healthcare system with a clearer understanding and greater confidence.
Read More »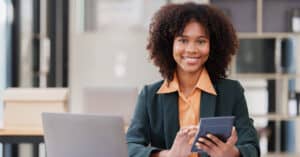 In this article, we reveal five powerful wellness resources that can significantly transform your health journey. You will learn how each resource can be utilized to enhance your well-being, from physical health to mental resilience. Embracing these tools promises not just a deeper understanding of personal health but also a more empowered and proactive approach to managing it.
Read More »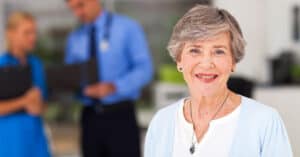 In this article, you'll discover four powerful tactics that will revolutionize your approach to transitional care, ensuring smoother and more effective patient transitions. We'll guide you through each strategy, showing you how to enhance communication, coordination, and patient empowerment during these critical moments in healthcare. Embrace these tactics to not only reduce stress but also significantly improve the outcomes of your transitional care experiences.
Read More »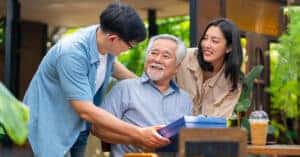 In this article, you'll learn how the power of constructive feedback can be the number one strategy to revolutionize your healthcare experience. We delve into practical ways to effectively communicate with your healthcare providers, ensuring your needs and concerns are not just heard, but acted upon. By mastering this approach, you'll not only improve your own healthcare outcomes but also contribute to enhancing the overall quality of patient care.
Read More »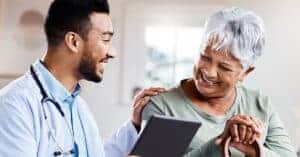 In this article, we explore five critcle challenges to help you master professional boundaries in the healthcare setting. By identifying these approaches, you'll enhance your ability to maintain a balance between personal involvement and professional responsibility. These strategies not only protect the wellbeing of healthcare professionals and patients but also foster a more effective and respectful healthcare environment.
Read More »