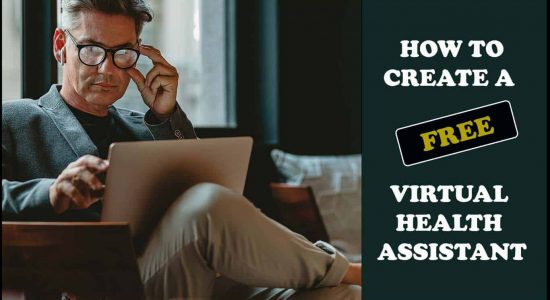 For so many of us (newly emerged health advocates), we are now seeking extra help in managing our healthcare. Keeping on task with a complex condition can be overwhelming. Today, it's imperative that we keep on top of our healthcare to maintain, recover, and treat any condition, from common to complex. Even the best of us "CEOs" in our healthcare still get tied up trying to complete a paper trail. However, when your digital assistant steps in, you have a complete digital trail to invite other people to use your calendar, making scheduling at-home caregiver conferences and doctor's visits easy. This allows one to focus on more important things, such as becoming healthy again.
Sure, going the digital route might not be for everyone, especially those with only family nearby, but for the loved ones that live long distances away, a (digital) virtual assistant is a godsend.
This article shows you how to create a free virtual assistant through Google. This all-inclusive product helps you track the most tedious tasks to help organize, schedule appointments (i.e., include face-to-face medical appointments and virtual health visits), set reminders (i.e., take medication or exercise), and communicate with family members and other caregivers on demand.
Why Google?
After careful review, I realized that Google is the best digital healthcare assistant. It's the most reliable platform that connects your self-health dealings and is recognized by most medical offices' electronic systems. It can be considered a health advocate's go-to for any digital medical and health recording needs for real-time and store-and-forward communication and scheduling. Google can even be used by anyone who helps maintain health and household upkeep, such as housecleaners, babysitters, therapists, or even dog walkers.
Dependable Benefits of Using Google
The major factors that make Google a strong hybrid fit for handling more than one health management system within one family are its capability, adaptability, safety, and versatility. The principal intent for adopting Google as your digital healthcare assistant is that it applies consistency and offers privacy in a manner that no other platform does.
It's by far the most comprehensive aid for communicating with others while offering a wide range of tools. Moreover, Google is available on iOS and Android mobile devices, tablets, and computer systems jogging Windows, Mac, or Linksys.
Capability
Most medical doctors' offices' digital health information, as well as your at-home caregiving crew, recognize and sync with Google's platform. It is straightforward to use and highly accessible.
Adaptability
Google will provide you with the adaptability to manage your account and interface with different digital structures. It is the characteristic of effectively performing a goal to enhance your digital healthcare experience.
Safety
Google can provide enough security safeguards to protect your health data the best way possible and observe HIPAA policies.
Versatility
Google can work with a variety of professional health systems. This versatility helps you cope with a wide range of health issues or scheduling conflicts.
Advantages of Sync with Google
Google Chrome
Google Chrome is an Internet browser that allows you to surf the Internet and execute net-based apps. It means you can bookmark and do searches for even people who were long ago involved in your healthcare.
Chrome is a feature-rich browser that allows visitors to synchronize their bookmarks, history, and alternatives through numerous devices. The browser runs by sending and receiving records via a Google account, which refreshes all Chrome times that you might have logged in.
Google Mail (Gmail)
Google e-mail, also known as Gmail, is a free e-mail provider provided with the aid of Google. Users might also utilize third-party apps to synchronize e-mail messages through POP or IMAP protocols and get the right of entry to Gmail through the internet. It allows you to secure video conferencing and real-time immediate messaging. Gmail carriers have numerous storage capabilities, one of their major advantages. It is inexpensive and requires little effort.
Gmail helps with synchronization, maintains instant messaging and video conferencing, and provides simple seek-and-categorization features for all your contacts. It also guarantees the protection of digital health statistics.
Google G-Suite
Google G-Suite is a set of Google-advanced tools, software programs, and solutions for cloud technology, productivity, and collaboration. These tools can provide precise healthcare e-mail and online backup, calendar sharing, video conferences, and diverse features.
Calendars, files, sheets, shows, forms, images, and hangouts are only a few of the remarkable Google extensions available with the G-Suite. Making collaboration and communication less complicated and extra effective, you can easily import all your documents, preserve video conferences, and use immediate messaging inside your e-mail.
Google Drive
Google Drive is a storage provider that permits users to save all their files on Google's servers, sync them across devices, and quickly combine them with others. It provides offline programs for home Windows and Mac OS desktops and Android and iOS smartphones and capsules. The Google Drive app connects, synchronizes, and organizes other applications like documents, spreadsheets, images, and drawings so you can share your health problems together with your whole healthcare team.
Google Hangouts
For a unified communication service, utilize this app for video and organization messaging, and stay in touch with long-distance clearinghouses, healthcare professionals, and primary and secondary caregivers.
Every person on the healthcare team will be capable of textual content, audio, and video chats with every concerned institution.
Step 1: Go to google.com
Start from any browser (preferably Chrome by Google). In the subject bar, type "Get Gmail."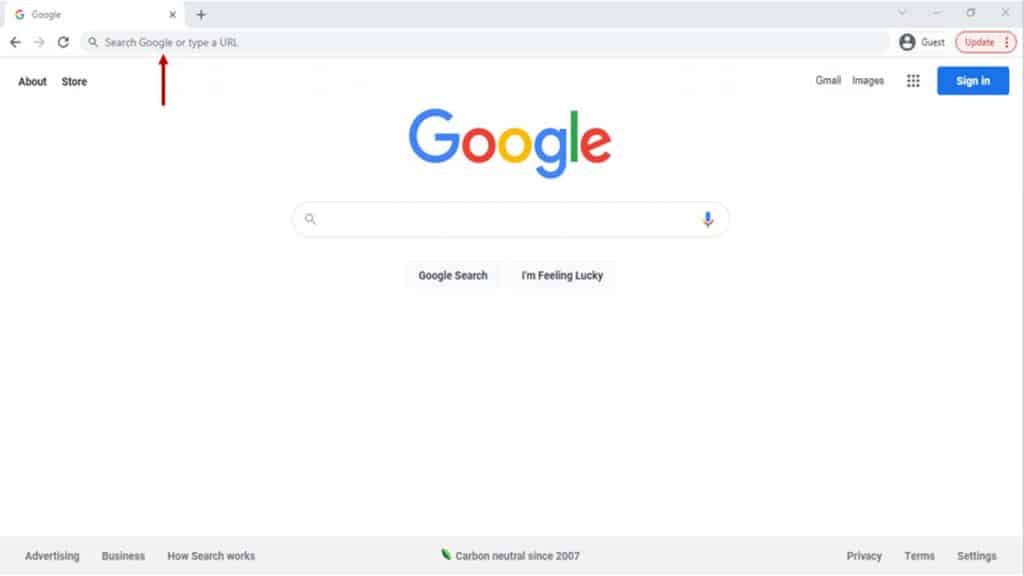 And . . .
The browser will automatically bring you here. Click "Create an account" on the upper right of the screen.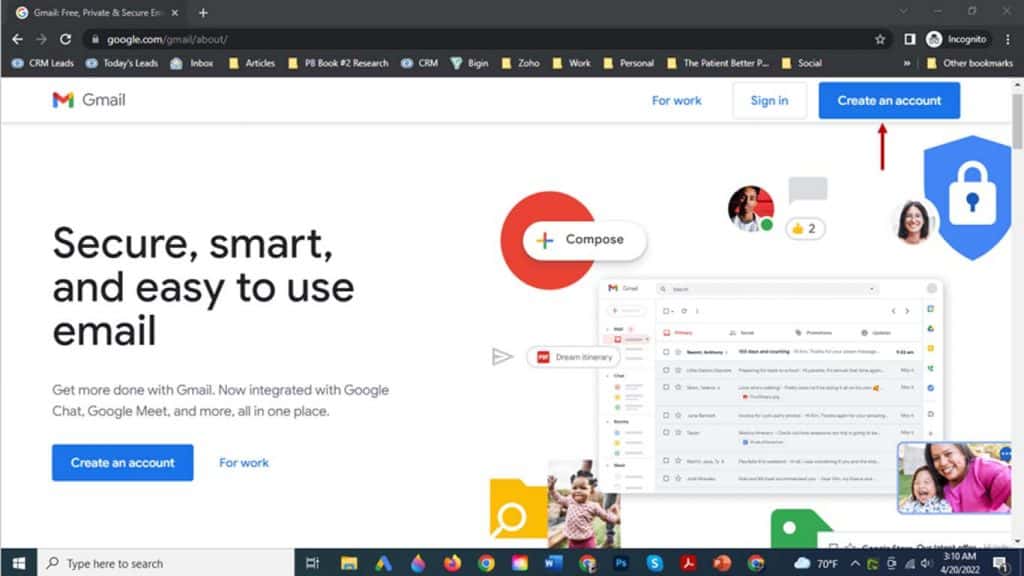 Step 2: Create and designate email
Tip: This healthcare email should be used strictly for health and medial purposes only and one that you will use to communicate all things health.
Account documents: Include the patient's first and last name and an indicator of what purpose your account serves.
Click "Submit."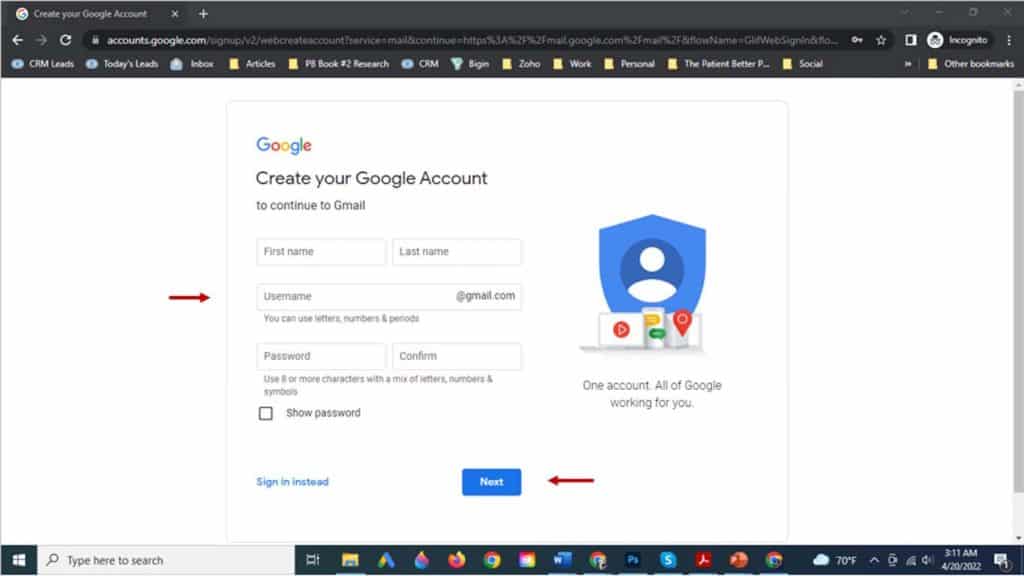 Next: Put in accurate information about the person as well as a recovery phone number and email address.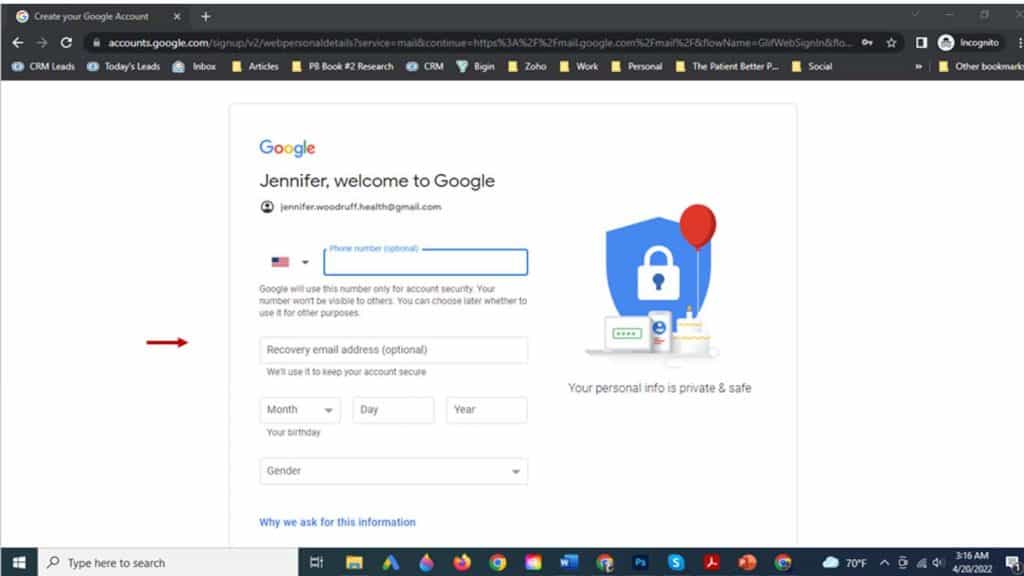 Step 3: Set up apps and make it personal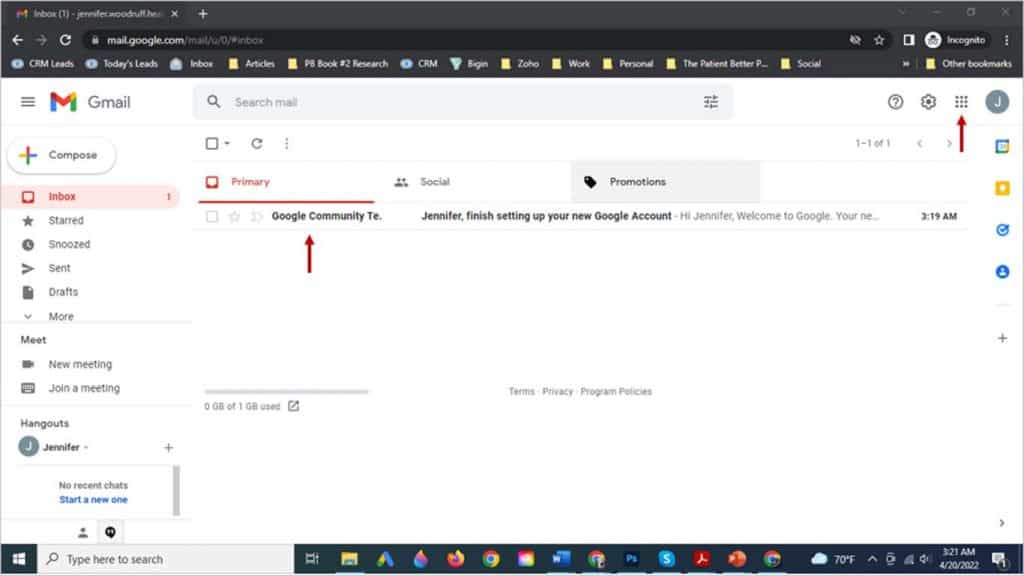 Lastly, store your virtual health assistant's information
Click here to obtain your free Virtual Health Assistant Recorder.
About Patient Better
Patient Better is a 501(c)(3) nonprofit organization developed to help offset some of the new challenges facing patients and their family-member caregivers in navigating throughout the healthcare industry. Our mission is to provide affordable health management knowledge and equip people with unique, lifelong skills to independently manage care efficiently and effectively.
If you want to learn more about how you can become an expert health advocate (for in-person and virtual medical appointments) visit patientbetter.com.
Video coming soon
Must see! Our in depth virtual health assistant video will go into detail about how to get the most out of your digital health muse. Be the first to get notified when it comes out. Subscribe to our newsletter.
This article uncovers the myths and truths about telemedicine that will bring out your best health advocacy skills possible.
Read More »