Customizing Care Plans: 5 Revolutionary Techniques to Transform Your Home Care Agency Today!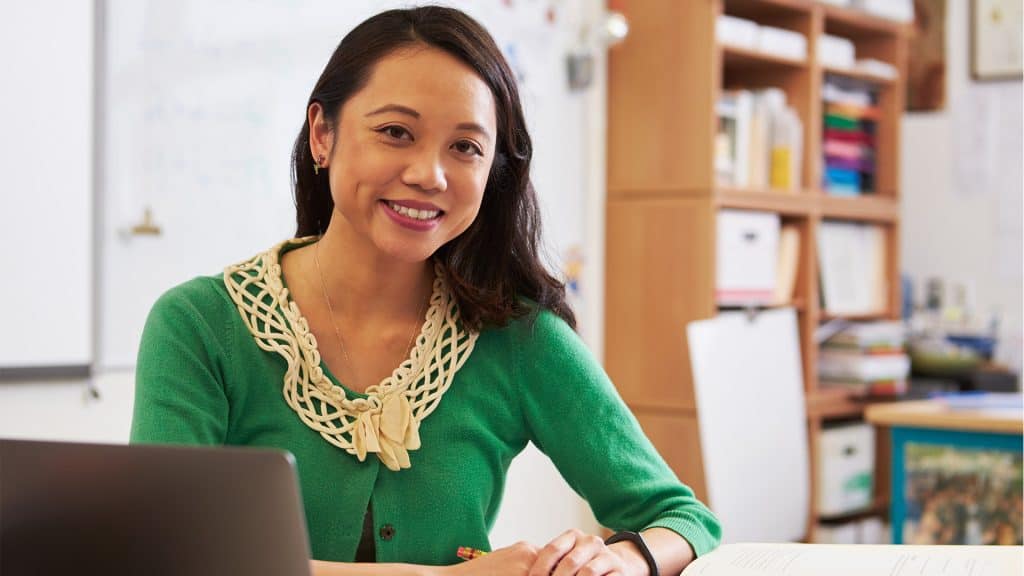 Customizing Care Plans News – In the bustling office of a small but dedicated home care agency, Jane, the agency owner, found herself drowning in paperwork, outdated care plans, and the constant struggle to keep up with the evolving healthcare landscape. Her clients' needs were unique, and her team was committed, but the disconnect between hospital records, technological advances, and her agency's capabilities seemed insurmountable.
That was until she discovered Patient Better's Client and Family Healthcare Communication Program.
Customized care plans have become an essential aspect of modern healthcare. They reflect the individuality of each patient, taking into account their unique medical histories, preferences, and needs. However, in the world of home care agencies, creating and implementing these personalized plans can be an arduous task, particularly when resources are limited and technology is advancing rapidly.
Enter Patient Better, a novel health advocacy educational program that has revolutionized the way families and home care agencies navigate the often complex and fragmented healthcare system. Established with a keen focus on aiding non-medical home care agency owners like Jane, Patient Better's program aims to attach to existing care plans, providing a much-needed bridge between traditional methods and modern necessities.
The challenges faced by home care agencies are multifaceted. The financial constraints, lack of face-to-face time due to technological shifts, and the struggle to keep up with larger healthcare counterparts have left many agencies feeling overwhelmed and outpaced.
This is where Patient Better's unique learning program and at-home medical aid make a difference. It not only helps families learn how to manage their healthcare more efficiently but also serves as a liaison to fill future client and family needs, such as providing easier interoperability adaptation, implementing proper telemedicine readiness, and offering better homebound communication capabilities.
As we explore the ins and outs of customizing care plans, we'll return to Jane's story, witnessing firsthand how Patient Better transformed her agency, allowing her to better serve her clients while maintaining a competitive edge in an ever-changing market.
Customizing Care Plans: A Comprehensive Approach
Customizing care plans is not just about meeting the immediate needs of a patient; it's about understanding their lives, their families, and their long-term goals. For home care agencies like Jane's, the process required a major overhaul and a shift in thinking, a transformation that Patient Better facilitated.
Explanation of Patient Better's Approach to Customizing Care Plans

– Patient Better's program recognizes that every individual's healthcare needs are unique. By employing a versatile approach that aligns with the integration context workflow, the program enables agencies to tailor care plans to the specific needs, preferences, and conditions of each client. This patient-centric model ensures a more responsive and humane approach to healthcare.

The Importance of Context Workflow Integration in Care Planning – Context workflow integration plays a critical role in care planning. It's about aligning the care process with the context of the patient's life and medical condition. This means considering everything from medical history and current health status to family support and personal goals. By creating a seamless connection between these factors, home care agencies can deliver more targeted and effective care.
Benefits of Personalized Care and How Patient Better Incorporates

– Personalized care not only provides treatment that is more aligned with an individual's needs but also fosters a deeper connection between the patient, their family, and the care provider. This intimacy leads to better understanding, trust, and ultimately, better health outcomes. Patient Better's program emphasizes the benefits of personalized care, implementing tools and methodologies that enable home care agencies to create truly individualized care plans.

Workflow Integration Context Within Home Care Agencies – The workflow integration context within a home care agency means creating a cohesive and efficient process that ensures all aspects of care are addressed and interconnected. It includes everything from initial assessments and care planning to ongoing communication and collaboration between healthcare providers, patients, and families. Patient Better's program offers a well-structured platform for this integration, allowing for more coordinated care and effective communication.
Returning to Jane's Story
When Jane integrated Patient Better's program into her agency, the transformation was remarkable. She found that the process of customizing care plans became less about paperwork and more about people. It enabled her team to see beyond the medical charts and to understand the human beings they were caring for.
By embracing a comprehensive approach to customizing care plans, Jane's agency not only met the needs of its clients but also developed deeper connections and a more meaningful impact on their lives.
Features and Benefits of the Program
Patient Better's Client and Family Healthcare Communication Program stands out in its ability to address the complex and unique needs of home care agencies. Its features are designed to bridge the gaps that have long troubled the sector, providing tools and support that enable a more informed, engaged, and efficient approach to care. Let's explore these features in detail:
Integration Context Workflow Within Patient Better's Program – Integration is at the heart of Patient Better's program. Through context workflow integration, the program ensures that all aspects of care are aligned and seamlessly interconnected. This extends beyond medical assessments and treatments to include family health communication and overall management, providing a holistic approach that covers all bases.
Family Health Communication and Management Program – Communication between clients, families, and care providers is a critical aspect of successful home care. Patient Better's family health communication and management program ensures that all parties are kept in the loop, fostering collaboration and coordination. This integration ensures that care is not just about treating symptoms but addressing the whole person and their support system.
Implementing Proper Telemedicine Readiness and Better Homebound Communication Capabilities – Telemedicine has become a vital tool in modern healthcare, and home care agencies must be ready to embrace it. Patient Better offers solutions to implement proper telemedicine readiness, allowing home care providers to engage with clients remotely. This not only increases accessibility but also enhances homebound communication capabilities, ensuring that care is always within reach.
Real-world Examples of Personalized Care and How the Program Has Made a Positive Impact – The true testament to the efficacy of Patient Better's program lies in its real-world application. From enhancing interoperability adaptation to improving the overall efficiency of care, the program has had tangible positive impacts. Returning to Jane's agency, we see these benefits in action. Her team is now able to respond more swiftly to client needs, provide more personalized care, and build stronger relationships with families.
Making a Difference in Home Care – The features and benefits of Patient Better's Client and Family Healthcare Communication Program offer a beacon of hope for home care agencies that have long felt the strain of limited resources and an ever-evolving healthcare landscape. By embracing the program's tools and methodologies, agencies like Jane's can not only enhance their services but also forge deeper connections with those they care for.
In the next section, we'll delve deeper into the practicalities of writing and implementing personalized home care plans, guided by the wisdom and innovation that Patient Better offers.
Writing and Implementing Personalized Home Care Plans
Creating a personalized care plan is both an art and a science. It involves a deep understanding of the client's medical needs and personal preferences, coupled with the ability to translate that understanding into a practical and actionable plan. Patient Better's program empowers home care agencies to excel in this task. Here's how:
Guide on How to Write a Personalized Care Plan Using Patient Better's Tools
Patient Better's tools offer a step-by-step guide to writing personalized care plans. These plans start with a comprehensive assessment that takes into account the client's medical history, current health status, preferences, and goals. Through an integration context workflow, these elements are combined into a cohesive plan that reflects the individuality of each client.
Explanation of the Five Main Components of a Home Care Plan
Assessment

: A thorough evaluation of the client's health, needs, and preferences.

Objective Setting

: Clearly defined and measurable goals tailored to the individual.

Care Strategy: A comprehensive plan outlining the methods and interventions to be used.
Monitoring

: Regular review and adjustment of the plan to ensure it continues to meet the client's needs.

Communication

: Ensuring that all involved parties, including family members and other caregivers, are kept informed and engaged.
These five components provide a robust framework that ensures personalized and effective care.
Insights into How the Program Makes the Implementation of These Plans More Accessible for Home Care Agencies
Patient Better's program does not stop at the planning stage; it also facilitates the implementation of these customized plans. By offering tools for workflow integration context, telemedicine readiness, and family health communication, it ensures that the plans are not just theoretical but practical and adaptable in real-world scenarios.
Returning to Jane's Story
In Jane's agency, writing and implementing personalized care plans became a streamlined process with Patient Better's support. The plans were no longer a static document but a living strategy, continually adapted to suit the evolving needs of her clients. The difference was not just in the quality of care but in the connection and trust that the personalized approach fostered.
Conclusion of the Section
Writing and implementing personalized home care plans require both empathy and precision. Patient Better's Client and Family Healthcare Communication Program provides the tools, guidance, and support needed to excel in this vital task. For home care agencies striving to provide top-notch care that resonates with the uniqueness of each client, embracing this program can be a game-changer.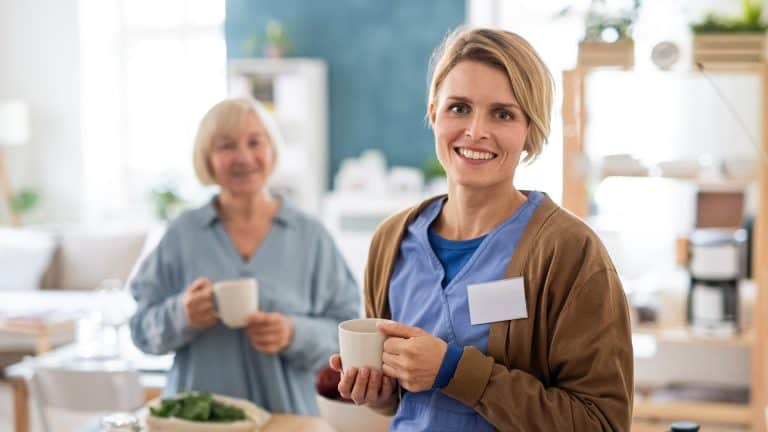 Conclusion
In a world where the personal touch in healthcare often seems lost amidst technological advancements and bureaucratic processes, Patient Better's Health Advocacy Program offers a refreshing and essential solution. For non-medical home care agency owners struggling to navigate the complexities of modern healthcare, this program serves as a beacon, guiding the way towards more compassionate, personalized, and efficient care.
From customizing care plans to enhancing communication and embracing the potential of telemedicine, the program's features are not just innovative but profoundly human-centered. They echo the foundational belief that every individual deserves care that resonates with their uniqueness.
Returning to Jane's story, we see more than just a transformation in her agency's processes; we see a revolution in the way care is perceived and delivered. Her clients are no longer mere patients but individuals with stories, needs, and dreams. The connection between them and their caregivers has transcended the clinical realm, becoming something more personal and meaningful.
This is the promise of Patient Better's Health Advocacy Program.
Are you ready to take the next step towards transforming your home care agency? Are you prepared to provide care that's not just professional but personal? The journey towards a brighter future in home care starts with a simple decision.
Learn more about Patient Better's Health Advocacy Program today. Embrace the tools, methodologies, and philosophy that will not only enhance your services but also deepen the connections with those you care for. Your clients deserve nothing less than the best, and with Patient Better, you can provide just that.
How Patient Better Revolutionizes Home Care with Health Advocacy
In a healthcare landscape increasingly defined by complexity and change, imagine a new paradigm. Imagine a world where home care is not just a collection of disjointed services, but a symphony of care designed for today's discerning clients. Imagine a world where our valued home care workers are empowered with the right tools and guidance, to provide seamless transitional care, bridging the gap between hospital and home. Imagine a world where patients and their families are not left to navigate the emotional turbulence of healthcare challenges alone, but are provided robust emotional support.
This vision is not a distant dream, but a reality within reach. Patient Better's groundbreaking Client and Family Health Advocacy Program is designed to tackle the three critical challenges home care agencies face daily: fragmented care coordination, workforce instability, and limited patient and family engagement. By adopting this program, home care agencies can significantly upgrade their services to meet today's client needs, provide clear transitional care direction, and offer the emotional support that is often overlooked but desperately needed.
Together, we can transform the home healthcare system into one that is not only efficient and responsive, but also compassionate and patient-centric – a system that truly puts the 'care' back in 'healthcare'.
Improve Care Coordination:

Non-medical home care agencies often face challenges in communicating and coordinating with other healthcare providers such as physicians, hospitals, or pharmacies. This lack of coordination can lead to a fragmented care experience for the patient. A program that improves communication and care coordination would be highly beneficial.

Address Workforce Challenges:

Home care agencies often struggle with issues like high staff turnover, burnout, and challenges in recruiting and retaining qualified staff. A program that supports staff wellbeing, provides training and development opportunities, or offers tools to improve job satisfaction could help address these issues.

Enhance Patient and Family Engagement:

Engaging patients and their families in the care process can be challenging but is critical for achieving positive health outcomes. A program that educates and empowers patients and families to participate in the care process could help improve patient satisfaction and health outcomes.
Don't just imagine a better future for home healthcare – be a part of shaping it. Discover how the Client and Family Health Advocacy Program can revolutionize your service, support your team, and uplift your clients. The next step in home healthcare evolution is here, and it's just a click away. Book your demo today, and together, let's transform care for the better.
Join us for a heartfelt Caregiver Appreciation Event, where we acknowledge the dedication of those who give their all to care for others. Held at Kendra Scott and online, find the perfect expression of gratitude for your caregiver. This isn't just shopping; it's an opportunity to say 'thank you' in a way that truly resonates.
Read More »