Patient Education: Empower Your Patients with Patient Better's Unique Approach!
In this article, you'll explore how Patient Better's unique approach to patient education can empower your patients, transforming them into active participants in their healthcare. This methodology not only enhances patient understanding and engagement but also fosters a stronger, more collaborative relationship with healthcare providers.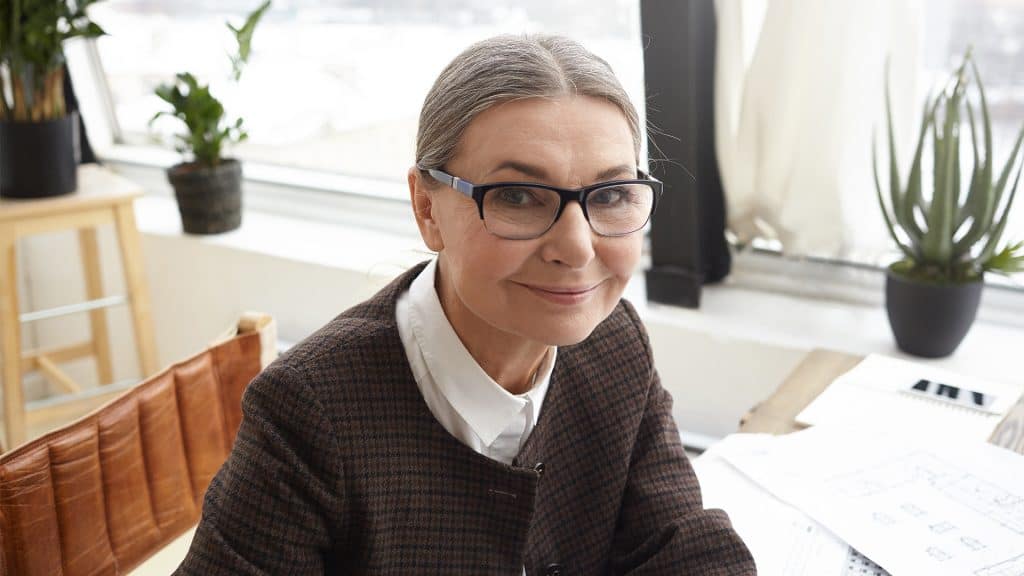 Patient Education News – In the dynamic landscape of healthcare, one often overlooked yet crucial aspect is patient education. Picture a bright, affable 65-year-old woman named Grace. Despite being diagnosed with type 2 diabetes, Grace has maintained a positive outlook on life, eager to learn and take control of her health. However, like many patients, she finds herself lost in the complexities of the healthcare system. The medical jargon is daunting, the treatment protocols confusing, and the expectations around self-care vague. Grace represents millions of patients worldwide who are expected to navigate this intricate network with minimal guidance.
Against this backdrop, we introduce Patient Better, a pioneering solution explicitly designed to address this chasm in health literacy. Patient Better is not your typical health education program. It is an innovative platform that empowers patients like Grace to become more informed, active, and engaged in their healthcare. What sets Patient Better apart is its hands-on, physical curriculum that transcends digital barriers and socioeconomic divides. By making health literacy accessible to everyone, Patient Better equips patients with the practical knowledge they need to confidently navigate their healthcare journey. It fosters a unique partnership between healthcare professionals and patients, promoting better communication, understanding, and overall health outcomes. This program is not just about teaching; it's about transforming the patient experience. 
With the help of Patient Better, Grace could better understand her diabetes, effectively manage her medications, and even learn how to prepare meals suitable for her condition, thereby actively participating in her health care. Join us as we explore the far-reaching benefits of the Patient Better program, and why it could be the key to unlocking a new level of patient empowerment and improved healthcare outcomes.
Importance of Health Literacy
The significance of health literacy cannot be overstated, especially in today's world where healthcare complexities are continuously increasing. Health literacy is not merely about the ability to read and understand medical information, but also the capacity to make appropriate health decisions (Nutbeam, 2000)[1].
The U.S. Department of Health and Human Services found that only 12 percent of adults have proficient health literacy (Kutner et al., 2006)[2]. The repercussions of this alarming statistic are far-reaching, often culminating in detrimental health outcomes. A study published in the Journal of General Internal Medicine showed that individuals with low health literacy had higher rates of hospitalization and higher use of emergency care (Baker et al., 2002)[3]. Furthermore, a lack of health literacy leads to estimated healthcare costs of between $106 to $236 billion annually in the U.S. alone (Eichler et al., 2009)[4].
Patient Better is poised to address these critical issues by providing an accessible and engaging health education platform. It aims to transform the healthcare experience for patients like Grace and millions of others who struggle with understanding their health and medical needs. By raising health literacy levels, we can pave the way for better health outcomes, improved patient satisfaction, and significant cost savings in the healthcare system.
The Patient Better Solution
Health literacy, while recognized as a crucial factor in patient care, remains a challenge due to the complexity of health information and the diversity of patient backgrounds. It is here that Patient Better finds its niche, offering a unique solution that caters to everyone, irrespective of their technological prowess or socioeconomic status.
Patient Better provides a comprehensive, physical curriculum that is designed to bridge the health literacy gap. This hands-on approach distinguishes the program from other digital-based education platforms. It provides patients with a tangible resource that guides them in understanding their health conditions, medication management, and how to communicate effectively with their healthcare professionals.
But what truly sets Patient Better apart is its commitment to meaningful learning. It isn't just about delivering information; it's about ensuring patients can apply that knowledge to their everyday lives. For example, with the Patient Better program, a patient like Grace wouldn't only learn about her type 2 diabetes diagnosis but also gain practical knowledge like managing her blood sugar levels, recognizing symptoms of hypo and hyperglycemia, and making dietary modifications suitable for her condition.
The design of the Patient Better program is rooted in educational research. By leveraging evidence-based pedagogical methods, it fosters a deep understanding of health information and promotes active learning. Furthermore, the curriculum is crafted to be user-friendly, making it easily digestible and applicable for a wide range of patients, regardless of their age or education level.
Through this unique approach, Patient Better empowers patients, instilling in them the confidence to take charge of their health, ask the right questions, and make informed decisions about their care. This results in a healthcare journey that is collaborative, efficient, and above all, patient-centered.
Benefits of Patient Better to Healthcare Professionals
Beyond the invaluable impact on patients like Grace, Patient Better brings a plethora of benefits to healthcare professionals. By empowering patients with knowledge, it facilitates a two-way conversation that transforms the patient-provider relationship into a true partnership.
Enhanced Patient Engagement: Patient Better's education-focused approach fosters patient engagement, a key driver of improved health outcomes. Patients who understand their health conditions are more likely to adhere to treatment plans and preventive measures, leading to better management of their conditions.
Improved Communication: Health literacy goes hand in hand with effective communication. Patient Better bridges the communication gap, enabling patients to understand medical terminology, ask insightful questions, and voice their concerns more confidently. This open line of communication allows healthcare providers to understand their patients better, leading to more personalized and effective care.
Efficient Use of Resources: Patients equipped with health knowledge can make informed decisions, reducing unnecessary consultations and hospital readmissions. By reducing the burden on healthcare services, Patient Better aids in the more efficient use of resources, which is particularly beneficial in resource-limited settings.
Greater Patient Satisfaction: Patients who are active participants in their healthcare journey tend to have higher satisfaction levels. They feel heard, understood, and valued. The improved patient experience can lead to a positive reputation for healthcare providers and their services, enhancing patient trust and loyalty.
By incorporating Patient Better into their practice, healthcare providers are not only investing in their patients but also in the overall quality of their services. They are choosing to champion an approach that values patient autonomy, fosters open communication, and ultimately leads to better patient outcomes.
Subscribe to the Patient Better newsletter for expert tips and tools to empower your healthcare journey.
Final Thoughts
In conclusion, Patient Better offers a groundbreaking solution to address the health literacy gap, providing patients like Grace with the tools they need to actively participate in their healthcare journey. It transcends the traditional patient education model, equipping patients with not just knowledge, but the confidence and empowerment to apply it in their daily lives. For healthcare providers, the benefits are manifold, fostering improved communication, more efficient use of resources, and above all, better patient outcomes.
If there's one thing that we've learned from the complexities of modern healthcare, it's that informed and engaged patients are at the heart of successful health outcomes. By investing in the Patient Better program, healthcare professionals have the opportunity to not only enhance their practice but also to revolutionize the patient experience. It's a step towards a healthcare landscape where patients are not mere spectators, but active participants in their health journey.
To experience first-hand how Patient Better can transform your practice and the lives of your patients, we invite you to contact us. Together, we can create a healthcare environment where everyone is empowered, informed, and engaged. Order Patient Better for your patients today and make the commitment to better patient education, and in turn, better healthcare. Let's make health literacy a reality for all.
References
[1]: Nutbeam, D. (2000). Health literacy as a public health goal: a challenge for contemporary health education and communication strategies into the 21st century. Health Promotion International, 15(3), 259-267.
[2]: Kutner, M., Greenberg, E., Jin, Y., & Paulsen, C. (2006). The health literacy of America's adults: Results from the 2003 National Assessment of Adult Literacy (NCES 2006-483). Washington, DC: U.S. Department of Education, National Center for Education Statistics.
[3]: Baker, D. W., Parker, R. M., Williams, M. V., & Clark, W. S. (2002). Health literacy and the risk of hospital admission. Journal of general internal medicine, 13(12), 791-798.
[4]: Eichler, K., Wieser, S., & Brügger, U. (2009). The costs of limited health literacy: a systematic review. International Journal of Public Health, 54(5), 313-324.
The information provided here is for educational and entertainment purposes only. It is not intended as, nor should it be considered a substitute for professional medical advice, diagnosis, or treatment. Always seek the advice of your physician or other qualified health provider with any questions you may have regarding a medical condition. If you think you may have a medical emergency, immediately call 911 or your local emergency number.
Interested in learning more about self-health advocacy?
If you found this article insightful, enhance your health advocacy journey with these carefully selected reads, chosen to deepen your understanding and empower your healthcare decisions.
Is the Patient Better program right for you?
Patient Better is a groundbreaking health advocacy solution that empowers individuals and their caregivers to become more proficient in today's medical landscape. With our comprehensive Health Advocacy Program, we provide aspiring advocates with the knowledge, skills, and resources needed to navigate the complexities of the healthcare system effectively. This unique program covers a wide range of topics, from understanding medical concepts, processes, and financial intricacies, to learning effective communication skills, patient advocacy techniques, and the importance of holistic wellness. Participants will emerge with a comprehensive skill set that enables them to navigate the healthcare landscape with confidence and positively impact their lives.
By enrolling in the Patient Better Health Advocacy Program, participants gain access to expert-led training sessions, interactive workshops, and real-world case studies. The curriculum is thoughtfully designed to equip advocates with practical tools to support patients and their families during challenging medical situations. As advocates, they learn to bridge the communication gap between healthcare providers and patients, ensuring that medical decisions are well-informed and aligned with the patient's best interests.
Consider purchasing the Patient Better Health Advocacy Program if:
You or your family are facing challenges in communicating, coordinating, or collaborating on your healthcare efficiently and effectively.

You or your family have received a medical diagnosis and seek to minimize errors, oversights, and uninformed decisions.

You or your family are looking for a cost-effective solution to navigate and understand your health journey.
With the Patient Better Health Advocacy Program, you'll gain the support and expertise needed to navigate the complexities of the healthcare system, empowering you to make informed decisions and improve your overall healthcare experience.
DISCOUNT: Use Coupon Code HealthAdvocacy20 for 20% off your purchase of the Patient Better Start-up Program and start your journey towards a more empowered and easier health journey. The Latest on Health Advocacy
Join us for a heartfelt Caregiver Appreciation Event, where we acknowledge the dedication of those who give their all to care for others. Held at Kendra Scott and online, find the perfect expression of gratitude for your caregiver. This isn't just shopping; it's an opportunity to say 'thank you' in a way that truly resonates.
Read More »